The landmark Folly Beach pier will be completely rebuilt starting this October, when it will close for two years for upgrades.
Starting Oct. 19, the 1,000-foot-long pier will close completely to the public for construction to begin, the Charleston County Park and Recreation Commission announced at a press conference today. The rebuilt pier will feature the same design as the current structure, but with concrete underwater pilings and updated amenities.
The expected completion date of the whole project is October 2023.
The current pier was built in 1995 and is nearing the end of its expected lifespan, the parks commission said. The wood pilings used to anchor the structure into the beachfloor are deteriorated, as expected, by marine borers — tiny worms that eat away at the wood. Over the years, the county has strengthened the pilings as needed to keep the pier usable and safe. The new pier will use concrete pilings and consequently, will have a longer lifespan.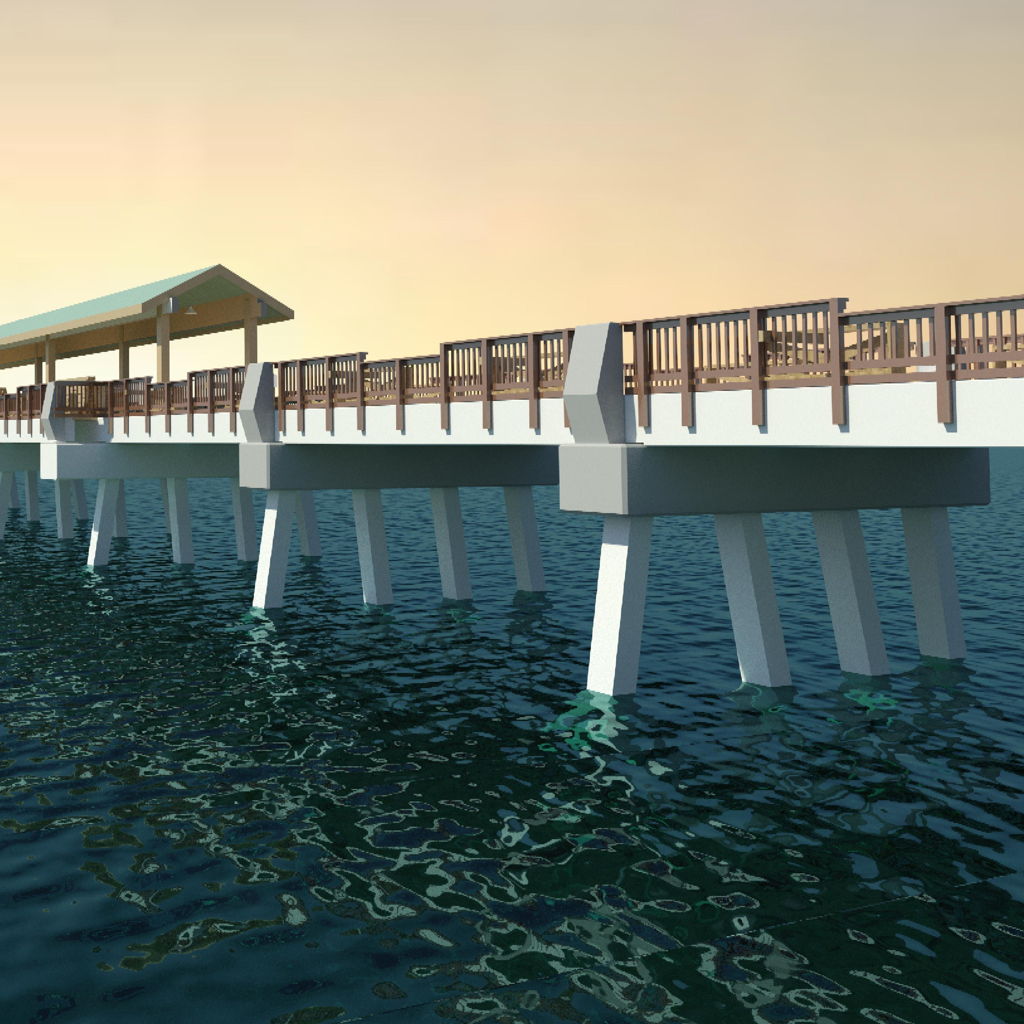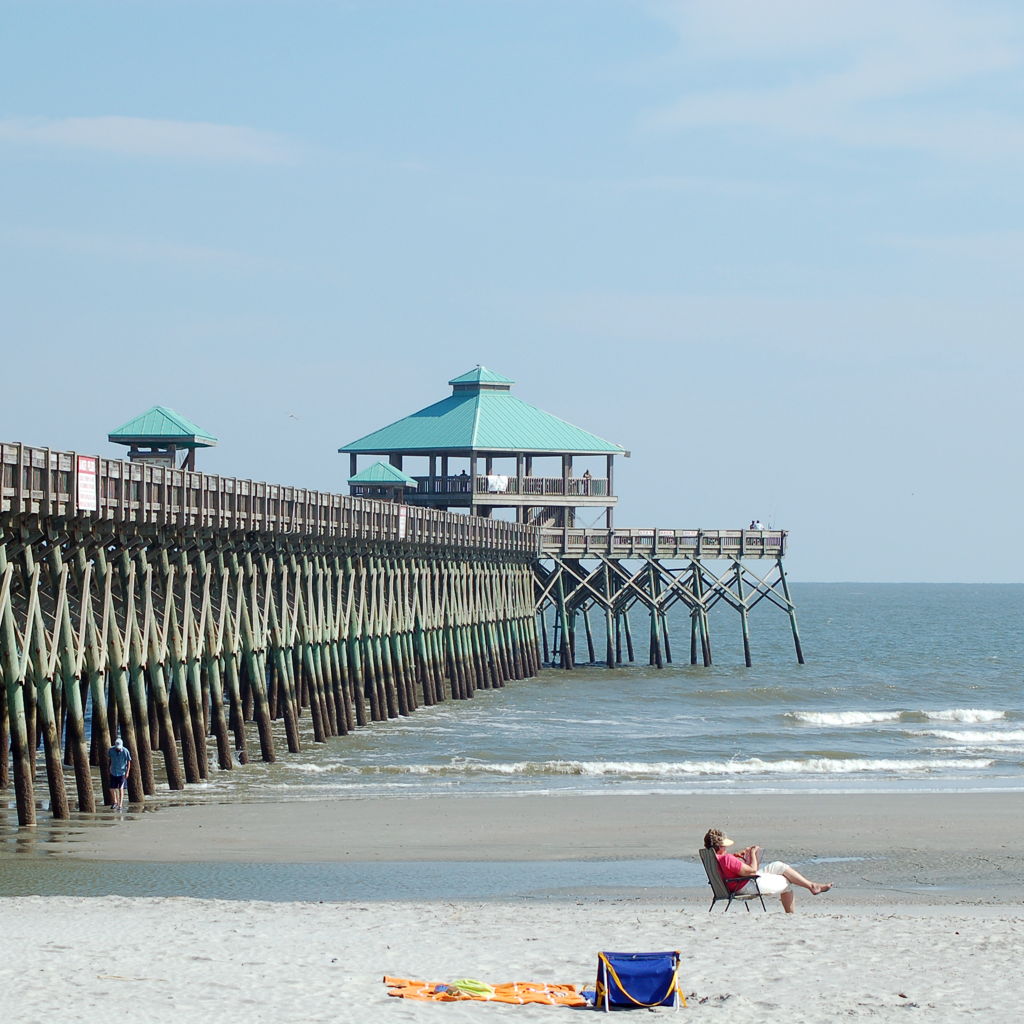 First up, crews will reconstruct the "apron" of the pier, the part closest to the beach. That area of the pier is expected to reopen by Spring 2021. Construction will then start at the end of the pier and move back toward land.
No public access will be allowed on the pier during its construction. For those wishing to go fishing on Folly Beach, the county encourages surf fishing at the county park on the south end of the island and at other county facilities in the area.