Nationally recognized
Where do musicians go from here? For each new album, big show or unexpected collaboration, that question often rings. Some branch out to promote important causes; others dig deep to push their creative limits. Others hit the road.
You'll hear about each artist's unique story in their lyrics, and for many that means heading into the unknown in search of new listeners and to learn a little more about themselves.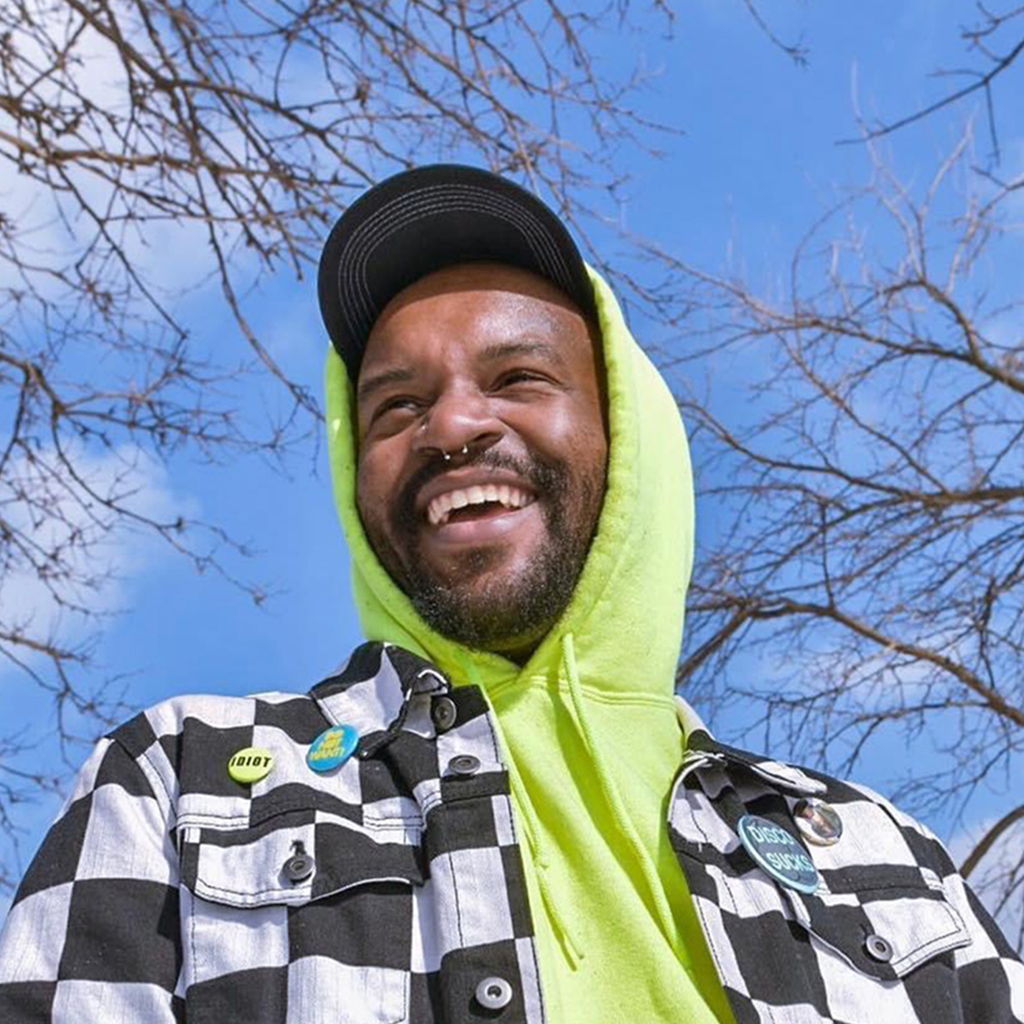 Electronic dance music creator Don Crescendo talked to us in September about his move to Chicago and recently told us exactly what it was that drew him to the Windy City.
"There was something in the back of my mind that was like, 'There's an energy here that I could tap into,' " Crescendo said. "There were people that were DJing … There were more people here who I thought could help me expand on the sound that I was still developing."
He's quick to add that Charleston wasn't necessarily lacking anything, but the edgy dance beats he was moving toward felt more at home in the Chicago. "I was more so evolving out of the scene versus not feeling like I had a place in the scene," he said.
Crescendo's applied his handcrafted club mixes to varied media as well, contributing his music to art installations. But, one of the biggest differences he has seen is Chicago's continued push for social justice, equity and diversity, especially in the DIY music scene.
"I feel like a lot of the communities here are very pushed on making sure that if you are in these community spaces, or if you are promoting yourself, you are also here to support everyone else in the scene," he said. "Chicago also has a built-in sense of making sure that supporting the scene means supporting the issues that affect the people within it as well."
Some artists meticulously planned their moves, but rapper LayWills laid down roots in Los Angeles on a whim. After visiting for a friend's birthday in 2018, she decided to cancel her plane ticket back to Charleston. LayWills has also continued her career transition from acting to rapping, spending more time as a musical artist in L.A. than in Charleston.
"When I was in Charleston, I was just starting to develop my sound," she said. "I dived into doing covers and remixes, and I really only dropped one professional single before I left."
According to LayWills, L.A. is a melting pot for hip-hop — producers, rappers and songwriters bring their unique, regional sounds. "There's no such thing as a specific sound," she said she's learned.
"As an artist, I can create so many different tones in my music and rhythms and cadences that don't have to be the same within each song," she said.
She also found a little more room to experiment with her sound and take risks.
"I feel like in Charleston, sometimes you only get one shot," she said. "If you don't really captivate your audience coming out of the gate, it's harder to get people to accept what you're trying to bring to the music."
Reflecting after leaving town, LayWills said Charleston's tight-knit scene is protective, and that's a good thing. "But for someone just starting out, who wants to explore different sounds or different messages, that may be a little difficult."
For indie rock songwriters Luke and Mary Alice Mitchell of the High Divers, moving to Nashville in 2019 was all about giving their career "a fighting chance." After five years of relentless touring, the Mitchells decided they needed a change of scenery.
"Charleston is a great town, but the infrastructure for smaller bands to grow just wasn't there, and we were getting restless," Luke said. "That will likely change, but at that moment in time we just couldn't find anyone in the industry who understood our music and could help us move up a few rungs."
The couple moved to Music City just months before COVID-19 hit, which they said has put a damper on everything they hoped to accomplish. "We were just getting settled in when COVID rumors were starting to swirl, and then it got bad very quickly," Luke said, adding that they moved outside of the city to a secluded area. "We thought to ourselves, 'Well, we moved here to meet people, and now being around people might kill someone.' "
But, recording music in Nashville with guitarist and producer Sadler Vaden before their move was a boon for the band. According to Luke, Vaden pushed the group to write songs that were "closer to the vest," leading them toward emotional and personal tracks on their 2019 EP Ride with You.
Before landing roles off-Broadway in New York City, vocalist, pianist and rapper Manny Houston spent time in Orlando, and Greenville. After performing as a rapper and vocalist in Charleston, Houston broke into the world of musical theater. His journey from stage to stage took him to Disney World where he performed in a show called Move it! Shake it! MousekeDance it!
"I had never been so excited. We were performing for 3,000 to 5,000 people every day three times a day right in the middle of Magic Kingdom," he recalled. "That was kind of surreal for a little bit, but I just started to not feel like a human down there because of the culture of being in a place like Disney that is very brand-heavy. So, I ended up getting depressed there."
Houston traveled to New York after he joined the Actors' Equity Association labor union based on his time at Disney. Upon arrival, he found success in some unlikely places, including a Funny or Die video from 2019. But, the moment that changed his life, he said, was landing a gig in a reboot of the famed theater parody Forbidden Broadway in 2019. "At that point, I was able to really consider myself an actor in New York," he said.
Things seemed to be falling in place for Houston, thanks to some big shows being booked outside of New York and the formation of his Original Black Cabaret Society, which seeks to empower Black performing artists in theater. But, the COVID-19 pandemic brought many of those 2020 plans to a halt.
Pivoting, the singer got back into songwriting and rapping, with plans to release an EP this year.
"What New York provided for me that I wasn't getting was a deeper understanding of being a performer and a hustler and also collaboration," he said. "A lot of folks in New York, out of necessity, they have to collaborate because otherwise things won't happen."
Houston added that collaboration obviously happens in Charleston all the time, but it seems more intrinsic to the New York scene. "You can't be a single outlier by yourself because no one will pay attention to you," he said.
After leaving the city, Houston said he noticed his original songwriting becoming more introspective, in contrast to the party music he performed in Charleston with bands like the Howling Moon Pimps.
One of Charleston's frequent flyers is Anjali Naik of electronic project Diaspoura. Since exiting Charleston, Naik has lived in Chapel Hill, Raleigh, Brooklyn, Clinton and Columbia, where they now reside. The electronic songwriter, known for projects like 2018's Traumaporn, told the City Paper in October they left Charleston because of the cost of living, regularly traveling to be close to loved ones.
"It's funny how gentrification usually starts with an artsy urban chic revitalization, meanwhile rent increases so much that the artists exploited in the process eventually become displaced," Naik said.
In Columbia, Naik has noticed more affordable housing, more artists in one area and venues that regularly book electronic artists. "There are spaces for us to park and work without owing money. What a concept. … In Charleston, it was impossible to find free or affordable workspaces in town."
Naik envisioned a Charleston-based Diaspoura to be a full band, but it was the frequent scenery changes that influenced the project more than any specific city. "I'm not sure if I stayed in a city long enough to have it impact my sound. But because I moved around so much, I committed to being a solo act," they said. "I'm now working with solo artists much more often in the booking world and when we collaborate, it's for one-off shows or a round of touring."
At the end of the summer last year, Naik was helping lead a nationwide protest against large streaming services like Spotify over business practices that leave artists with fractions of pennies for every song a listener streams. Despite being in New York when the protests were kicking off, Naik points to the friendships and relationships forged in the Holy City as a catalyst.
"I've found that a recipe for a strong movement takes deep relationships and commitment to the growth of the city itself," they said. "Having supported five cities with the rallies, I think Charleston may have had the greatest impact just because of my relationship to the scene."