YoBo Cantina Fresca celebrated its 20th anniversary in August, quite a feat for any restaurant or small business for that matter. Founder Nick Powers first opened Yo Burrito at 86 Wentworth St. downtown in August 2000.
Powers has opened six new locations and employed more than 1,000 people since Yo Burrito's debut. Twenty years on, two of the Charleston-area locations are still going strong, dishing out tacos, burritos and more. We spoke to Powers about the restaurant's impressive run, what's changed over the years and what's next for him and YoBo Cantina Fresca.
City Paper: What were you doing before Yo Burrito?
Nick Powers: I was a yacht captain prior to this, so I didn't have any experience. I was coming into town looking to be by the ocean and look at boats. In my mind, I was like, "It's healthy California-style Mexican and it's not here."
CP: What's been the key to your staying power?
NP: I don't have a manual. I try to find good people that I like to work with and I give them a responsibility. Small batches make a big difference because the food is fresh, and trust is our secret ingredient. I put a lot of trust in these kids. Don't be an idiot. If something's on the floor pick it up.
CP: What's changed since you opened Yo Burrito downtown in 2000?
NP: Certain overhead expenses have really gone up, and that brings nothing to the bottom line. That's something that people don't really see. Obviously rents in the downtown area have gone way up, so it's hard for individual operators like us to have a downtown location.
CP: What sticks out from the last 20 years?
NP: I've always felt that I've worked well with people, and I definitely learned from my people. I've had a great influx of old staff sending in text messages and telling their stories.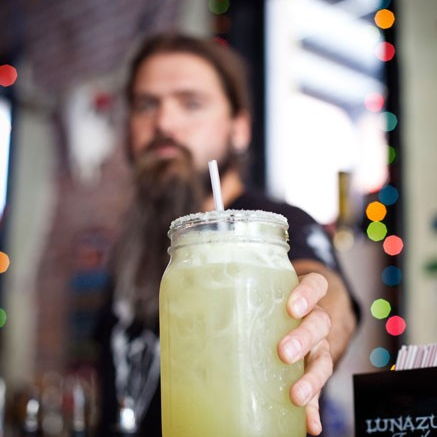 I remember the first day. I was in my old pick-up truck thinking, "This is the first day of the rest of my life," and thinking that things would be different. And it has been. Everyday is like putting on a show and I get excited every time I open the doors and people come in. Some of my best memories have been helping my employees when they are having a tough time.
CP: What's been the most consistently popular dish?
NP: People sent me all these video texts, and people keep talking about the cheese dip, margaritas and the "Mo" Burrito, which has been the number one seller since day one. Also, the Cheap Beer Hall of Fame. The beers were $1 during happy hour from 4-8 p.m.
CP: Future plans?
NP: I still work at both restaurants practically every day. I've got a great staff, and I have very low turnover. I've got a manager who's been with me for 10 years. As long as I have people with me who are enthusiastic to come in, I don't have any intention of stopping. I'm not really pursuing opening more restaurants but if I were to, I could see myself doing an O.G. Yo Burrito if the situation presented itself.