A startup coalition is rallying ahead of the 2021-2022 session to urge lawmakers to finally pass a hate crimes law in South Carolina, an effort that has failed for years.
"South Carolina is ready for this law, this year especially. It's unfortunate this didn't happen after Mother Emanuel (deaths in 2015), but this year we've seen a shift in awareness in systemic racism and I think there is incentive for lawmakers and business leaders that our state sends a message," said Brandon Fish, director of the Jewish Community Relations Council of Greater Charleston, one of several groups pushing for hate crimes legislation.
South Carolina is one of three states in the nation with no law that criminalizes crimes committed with hate for a person's race, religion, sexuality or gender. But the no-law club is dwindling. At the start of 2020, South Carolina was grouped with four other states without a hate crimes law. In June, Georgia Republican Gov. Brian Kemp signed into law hate crimes legislation in the aftermath of an alleged vigilante killing of an unarmed Black man. 
That left South Carolina aligned only with Wyoming and Arkansas. With a recent push from Arkansas Republican Gov. Asa Hutchinson and lawmakers on the passage of a hate crimes bill, South Carolina could soon be one of two states without such protections.
"It'd be pretty tragic to be the last state standing," Columbia Democratic Rep. Beth Bernstein said. As a member of the Jewish community, Bernstein said it is "disappointing" the state does not have such protections. "I love our state and that's why I'm fighting really hard to pass this type of legislation."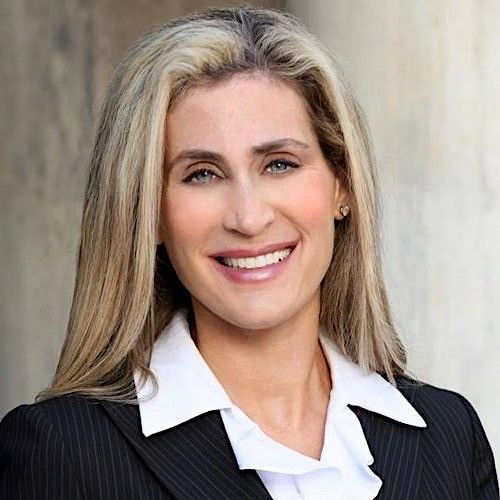 Her efforts — and those of Charleston Democratic Rep. Wendell Gilliard and others — have remained fruitless, despite support from Republicans such as former House Judiciary Chair Peter McCoy, a Charleston Republican who resigned his seat this year to become the state's U.S. attorney.
But the coalition of businesses, nonprofits and individuals are banding together now to make sure 2021 is different.
A statewide coalition in the works
The Jewish Community Relations Council of Greater Charleston, Alliance for Full Acceptance, Mother Emanuel AME Church, Charleston Hispanic Association, Lowcountry Coalition Against Hate, the Anti-Defamation League, Jewish Council for Public Affairs, Columbia Jewish Federation, Charleston Jewish Federation and others formed an official campaign earlier this year called Stamp Out Hate South Carolina.
The campaign has coalesced around the 2015 Emanuel AME Church massacre, recent antisemetic attacks around the nation and murders of two transgender women of color in the state in 2019.
"Given the number of high profile hate crimes that have happened around the country in the past year, I think there is renewed energy to see South Carolina get a hate crimes law on the books," said Chase Glenn, executive director of Alliance For Full Acceptance (AFFA) in North Charleston. "I believe this time will be different. We'll get the law passed."
Fish said the groups began talking and realized they were all working separately on the similar cause.
"Instead of working on this in all different parts of the state with all different groups, we really needed to coordinate, we can be most effective if we band together," he said. "We all have the ear of different groups of people and bringing that all together into one effort I think will make the difference."
Initially, the coalition wanted to pass hate crimes legislation before the end of the 2020 session, but then the coronavirus pandemic interrupted its work. The coalition shifted its focus to next year.
Glenn said the groups are still building support. In recent weeks, the group has swelled to 150 members, he said. Now, they are asking current members to begin reaching out to others.
"We are actively reaching out to leaders of all different faith communities, grassroots organizations, and municipalities across the state and we expect to grow this coalition to include hundreds of organizational supporters in the coming weeks and months," he said.
Glenn said the hope is to have a "nice, clean bill" that "ticks all the boxes" on protected groups for pr- filing legislation in December.
Waiting for 2021
Meanwhile, the House Equitable Justice System and Law Enforcement Reform Committee had a subcommittee hear testimony in late August on why the state needs hate crimes legislation.
Charleston businesswoman Anita Zucker told the panel that, as the child of Holocaust survivors, she supports such a bill.
"The Holocaust is a strong example of what can happen when hate goes unchecked. Never again means acting now to make sure hate does not go unchecked in our state," she said. She added that it would also be a boon to the economy. "Businesses deciding where to locate care a great deal about protecting their employees from a hate crime."
Bernstein, who serves on the subcommittee, said there is wide agreement the legislation is needed but now it is a matter of how to apply sentencing.
"I'm highly optimistic we will be able to get this done in the upcoming session," she said.
Republicans in the House who have signed onto the 2019-2020 bills introduced by Bernstein and Gilliard include: Bill Herbkersman of Bluffton, Gary Clary of Clemson, Weston Newton of Bluffton and Nathan Ballentine of Chapin.
In 2018, Republican Gov. Henry McMaster said he didn't see a need for hate crimes legislation. His statement was reaffirmed in 2019 ahead of the 2020 legislative session.
House Speaker Jay Lucas, a Republican from Darlington who formed the special equitable committee in June, has not specifically called for hate crimes legislation. Senate President Harvey Peeler, R-Gaffney, did not respond to a phone message with his office seeking comment.