Taking Care
Kennae Miller recently had a conversation with someone about Black people and their fitness habits.
"He told me, 'Black folks don't eat well, they don't go to the gym and they don't want a sweaty workout,'" said Miller, the owner and teacher at Transformation Yoga.
"I asked him, 'Well, who told you that?'"
As a Black, female yoga teacher, Miller says she is used to being pushed aside and ignored by the wellness industry, even in Charleston, where she owns a yoga studio on King Street. In the past, she's chosen not to visit other yoga studios in town because she didn't feel comfortable in those spaces. "I could roll out my mat and no one would speak to me," said Miller.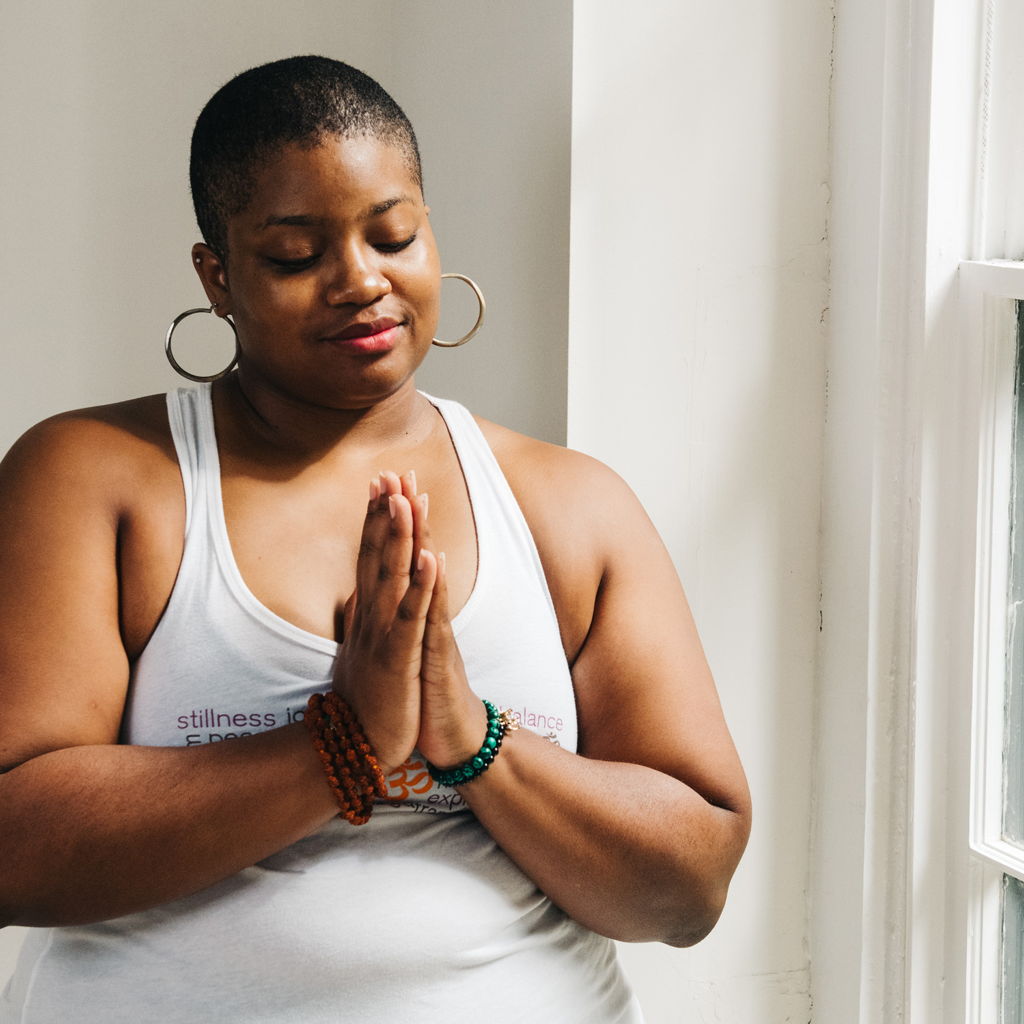 Despite these obstacles, Miller is an active leader in conversations about the lack of representation of Black people in Charleston — in yoga studios, specifically, and health and wellness spheres more generally. Put simply: There are not enough Black leaders in local fitness studios in her eyes.
This summer as protests against police brutality and racism spread across the country, Black men and women working in the wellness and fitness industries began to hold their white counterparts accountable on social media, asking: What are you doing to support the wellness of all?
Miller's Transformation Yoga held a summer series of online classes called, "In Agreement," which combined anti-racism work with yoga and meditation. Miller asked the students to imagine they didn't have certain body parts, told them to get into poses that were physically impossible.
"If we don't acknowledge what's preventing folks from showing up, how can we expect more Black people to come into the space?"

—Kennae Miller
"If I'm telling you to do a yoga practice and do a chaturanga (pushup) without your arms, how do you do it?" asked Miller. "Who are we leaving out of the practice? If we're doing that in our wellness practice, then we're doing the same thing in our regular lives."
For the first time, for some fitness spaces, business owners had to reckon with racial injustice. If your yoga teachers didn't address the unrest in your city, were they really practicing the peace and love they preached?
Local yoga instructor and new ambassador for Lululemon's King Street store, Ashley Limehouse, had been practicing yoga for several years when more than one teacher started telling her that she would make a good teacher herself.
"I didn't know if I was welcome to lead people — I didn't see any Black teachers," said Limehouse. "For some reason everything is presented to us in this way — white people are the teachers and the knowers and they're supposed to be teaching everyone else."
The lack of Black yoga teachers in Charleston discouraged Limehouse, but it also inspired her to become an instructor. "I'm meant to be in this space," she said. "I'm meant to be in any space."
This July, Limehouse joined Charleston personal trainer Deno Mickle as the first two Black ambassadors for the international fitness giant's King Street store. Limehouse, who has worked with the store for several years, teaching yoga and meditation classes, said she's proud of the accountability the store took in naming two Black ambassadors.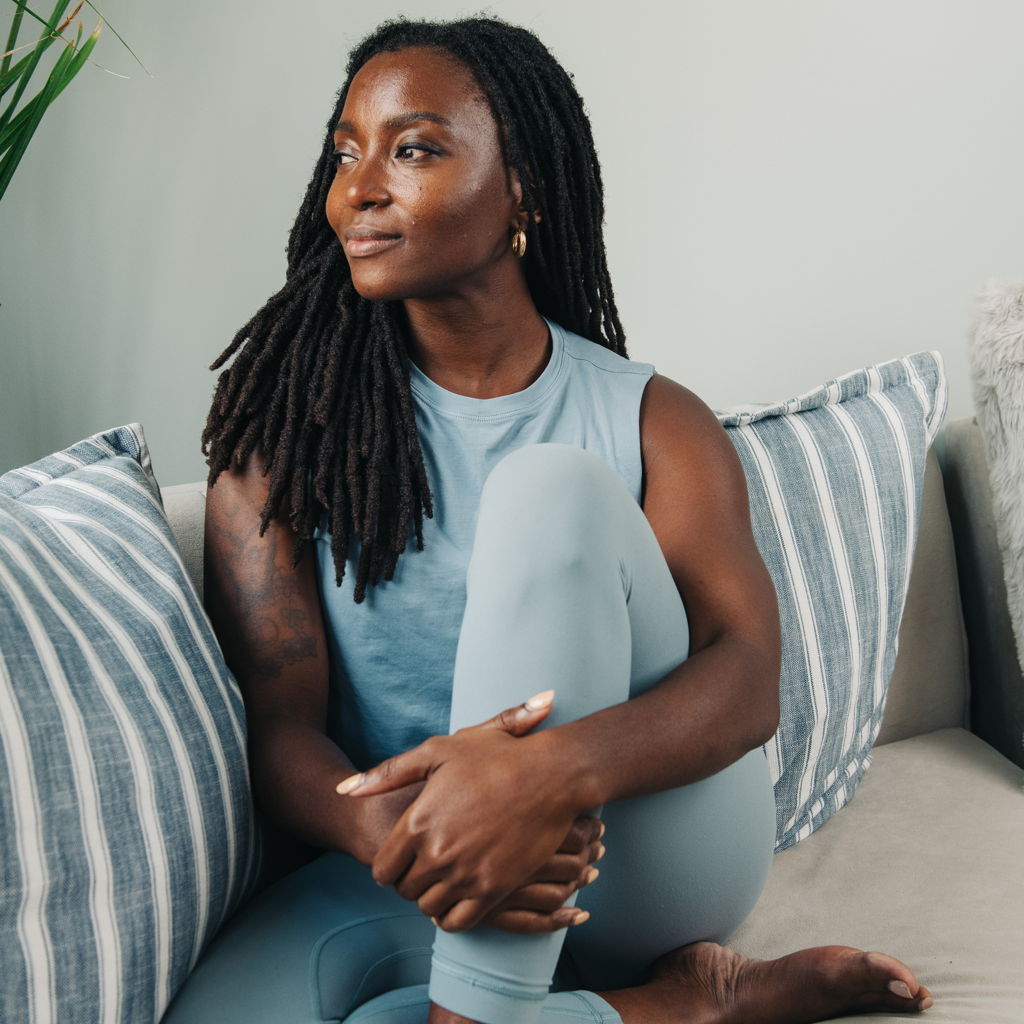 "I was vocal about the lack of diversity at our local store, the store where I'm teaching and supporting," said Limehouse. Now, the store represents not one but two Black ambassadors.
Still, any bit of progress toward equity in Charleston's wellness community can be met with anger from people who don't see the importance of challenging the status quo. Limehouse has experienced it firsthand on social media.
"I had this white yoga teacher inbox me that she was offended, that it wasn't her fault that she was a white woman," said Limehouse. "Welcome to my world. I've been uncomfortable for 30 years of my life. Being not white and being a woman — we're trying to do our work. We have to fight so hard for our positions."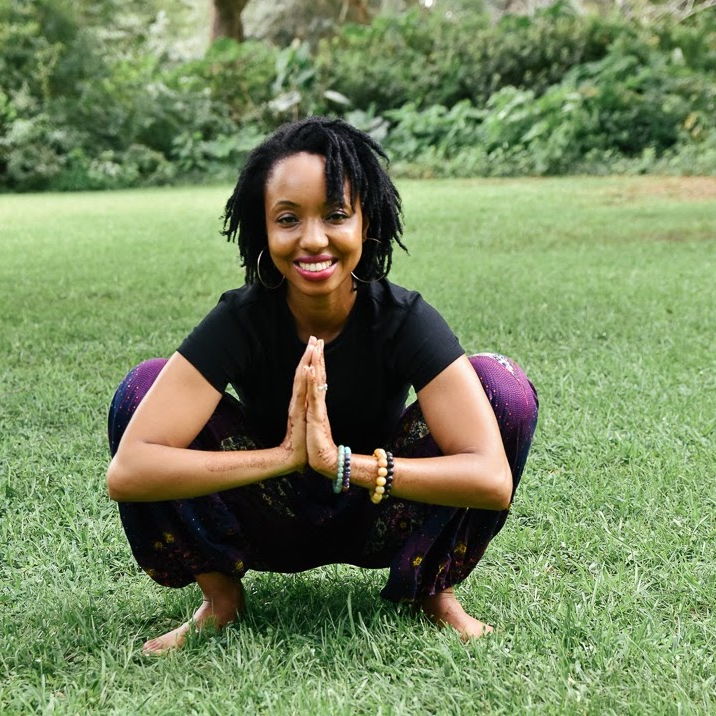 Like Limehouse, one of the reasons local yoga instructor Amirah Kinlaw decided to become a teacher was because she noticed a lack of Black people in spaces where she liked to work out. "I was tired of people not looking like me," said Kinlaw. "There's nothing wrong with being the only brown face in the room but it gets to the point where you get tired of it."
Kinlaw finished teacher training earlier this year and has been teaching virtual yoga classes during the pandemic. People have reached out, she said, interested in online yoga classes, but especially Black women who want to tap into yoga spaces and feel more comfortable at home. "That's been what drives me. I know I'm doing something to help my community," she said.
Goose Creek yoga teacher Cantrece White said that the yoga world, in particular, can take more concrete steps to encourage Black people not just to practice yoga, but to become teachers. One of the first steps, she says, is for yoga teacher training programs to lower their prices, which typically start at about $2,500.
Miller agrees: "Most people I know who have been through a teacher training program have expendable income. That's not the case for Black or brown folks."
White said that the impact of a Black yoga teacher in a studio can have ripple effects in the local community: "Have a person of color teaching a community class so when they go out into that community, people can say, 'It's OK for us to do yoga.'"
Yoga teacher or not, White admits to finding herself uncomfortable in local wellness circles, even on Zoom classes. "I shouldn't have to worry, 'Is it OK if I come with my bonnet on?'" laughed White. "I should be ready to jump into the Zoom class and practice and not worry about what others are thinking."
"I should be ready to jump into the Zoom class and practice and not worry about what others are thinking."

—Cantrece White
How do local fitness and wellness spaces become more welcoming? White says it's simple: "Just let us in." Kinlaw agrees that the "solution" sounds simple: Hire Black yoga teachers.
"It sounds really easy, it's not complex: Make your classes more accessible," said Kinlaw. She points to Transformation Yoga's "In Agreement" classes as great resources for folks looking to confront racism in their own lives, and for local fitness studio owners to confront the lack of diversity in their spaces.
Dani Monroe, studio manager and head coach at Grit Box Fitness, says seeing more Black people in positions of leadership could inspire people who have never worked out before. She said Grit Box works on introducing health and exercise to younger people in the community, too, offering student discounts on class packages.
Quinten Miller, a trainer at F45 and adjunct professor at the Citadel, said fitness studios need to ask themselves tough questions. "They need to ask, 'Am I creating a space that encourages diversity?" asked Miller.
Miller, who has his master's degree in health, exercise and sports sciences, knows that instructors and trainers can do a better job of being inclusive: Not all bodies are the same and they shouldn't be addressed as if they are. At the same time, not everyone has equal access to health and wellness resources that financially stable people do.
"In the past six months I've been wanting to pivot out of the wellness sphere," admitted Miller. "It hasn't aligned with my values. Fitness is movement and movement isn't something that should be equated to money." Studio memberships at local yoga, CrossFit and boxing gyms often top $150/month. "What about the people that can't afford that?" asked Miller. "I thought we were here to provide a service. If you're gonna be in fitness, it has to be fitness for everyone."
Miller and a friend are in the process of starting a nonprofit, one that focuses on outreach and education in the community, working with people, whatever their scope of practice is. "We're figuring out how to make that sustainable so that these people can [access fitness] outside of a studio," said Miller.
Before any changes can happen, though, majority-white fitness communities must first acknowledge the fundamental issues.
"If we don't acknowledge what's preventing folks from showing up, how can we expect more Black people to come into the space?" asked Kennae Miller.
Including more Black people in your fitness space isn't something that happens overnight, points out Limehouse. It requires continual, difficult conversations. "Wellness spaces need to keep an ongoing dialogue with members, employees and with themselves. It can't be quick, we can't just start fresh," she said.
And lasting change doesn't happen just because you share a social media post touting a social justice message. Limehouse points out that social media can act as a crutch; people post "Black Lives Matter" on Instagram then log off, feeling accomplished. "It's like, 'Everything's good over here because I shared something,'" said Limehouse. "It can become crippling."
"When we get to an impasse with racial issues," said Quinten Miller, "We get to that point of, 'What's the next thing?'" For him it's starting a nonprofit, letting people know that you don't need the four walls of a fitness studio to experience meaningful movement. "If I could get enough people to understand, it won't take a huge effort — it's the small things that you do."
"'Amplifying [Black voices]' is a trend. 'Black Lives Matter is a trend,'" said Limehouse. "Black lives should have always mattered." She says that when health and wellness professionals begin to have conversations about creating lasting change in their spaces, they need to listen to the experts. "A Black person is an expert in living a Black life," said Limehouse. "A white person owning a wellness space cannot be that."