The authentic cuisine at local immigrant-owned restaurants mirrors the real-life stories of their owners — stories that are still being written as owners get creative, operating during a global pandemic.
A plate at these family-operated restaurants is not only delicious — it's an intimate look at the sacrifices made by the chefs cooking it.
To discover the layers of culture that exist in our city, we must learn more about small mom-and-pop spots with owners who grew up in countries like Ukraine, Trinidad and Tobago, Mexico or Laos.
We asked four owners to share their journeys along with what it will take for their businesses to survive these times.
Right place, wrong time
Aleksandr Pavlichenko would not have met his wife Maka Aptsiaur if it wasn't for Euro Foods Bakery & Cafe, the Eastern European grocery store he opened in 2006 upon moving to Charleston from New York.
Pavlichenko, a Ukrainian immigrant, chose Charleston with the hope of serving a niche community searching for Eastern European spices, canned goods and pierogies.
"I opened the store here because in New York, it's no problem to find this type of food," Pavlichenko said.
"When he opened up, people were really happy to have the opportunity to get the stuff they grew up with," said Aptsiaur, who moved to Charleston from the Republic of Georgia in 1999.
She would know, considering her frequent visits since Euro Foods opened in 2006.
"We met through his store. I stopped by to get some food, and I found a way to have it for free," said Aptsiaur with a smile.
Aptsiaur has been working in the hospitality industry since arriving in the U.S., making for a smooth transition to co-managing Euro Foods after they tied the knot.
"I grew up watching my parents, especially my father," she said. "He always was cooking and came up with some unique dishes. As a little girl, I was always standing next to him and helping him peel onions or something."
The couple's desire to serve recipes they grew up eating led them to open a new Euro Foods location with an attached cafe in December 2019.
"Aleks had the store for 14 years and everybody was asking us, 'When are you going to open a cafe?' because the immigrants in Charleston, they needed it," Aptsiaur said. "They were really missing that place where they could stop by after work and have meals like their mother or grandmother would prepare for them. People were so excited."
Euro Foods of course has not been immune to the impacts of COVID-19, forced to furlough all nine of its employees and close for two months, reopening June 1 as cases were spiking again.
"It was dead here. Because the sales decreased so much, we were not able to keep our employees, and it just breaks my heart because we had to let people go," Aptsiaur said.
Pavlichenko and Aptsiaur still have two employees and they hope to hire back more, but they remain optimistic, in large part due to the feedback they've received since moving to 1664 Old Towne Road.
"We have really big support from our customers," Aptsiaur said. "We are in an amazing neighborhood and are really grateful for that."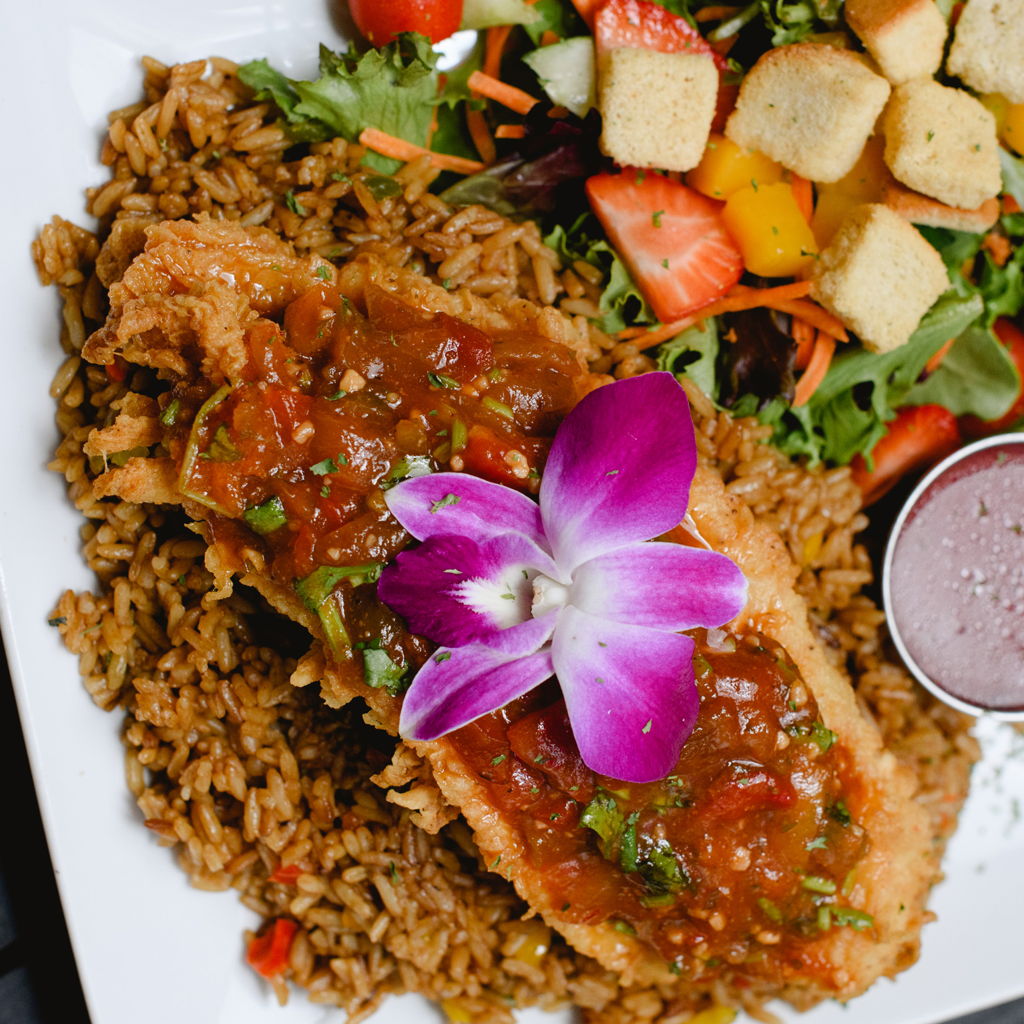 Grandma's girl
Trinidad and Tobago-born chef Roxann Melville turned her catering business into a restaurant last year, but also had to furlough her staff at the onset of the pandemic. Since reopening Ma Gloria's Trinidad Restaurant on Meeting Street Road in North Charleston, Melville has spent long days and nights there with her husband and three children.
"It's very hard. You're seeing well-known people closing and you're like, 'I just started and they've been there forever,'" she said. "I keep fighting and pushing because I have absolutely no choice. If that means I have to get here at 6 a.m. and leave at 1 a.m., then that's what I do."
Melville's cuisine has been a hit since she started Ma Gloria's as a catering company in 2007, introducing Charleston to her grandmother's Carribean recipes.
"I'm originally from Trinidad and Tobago, and she was the one who inspired me to start cooking," said Melville, naming the restaurant after Grandma Gloria.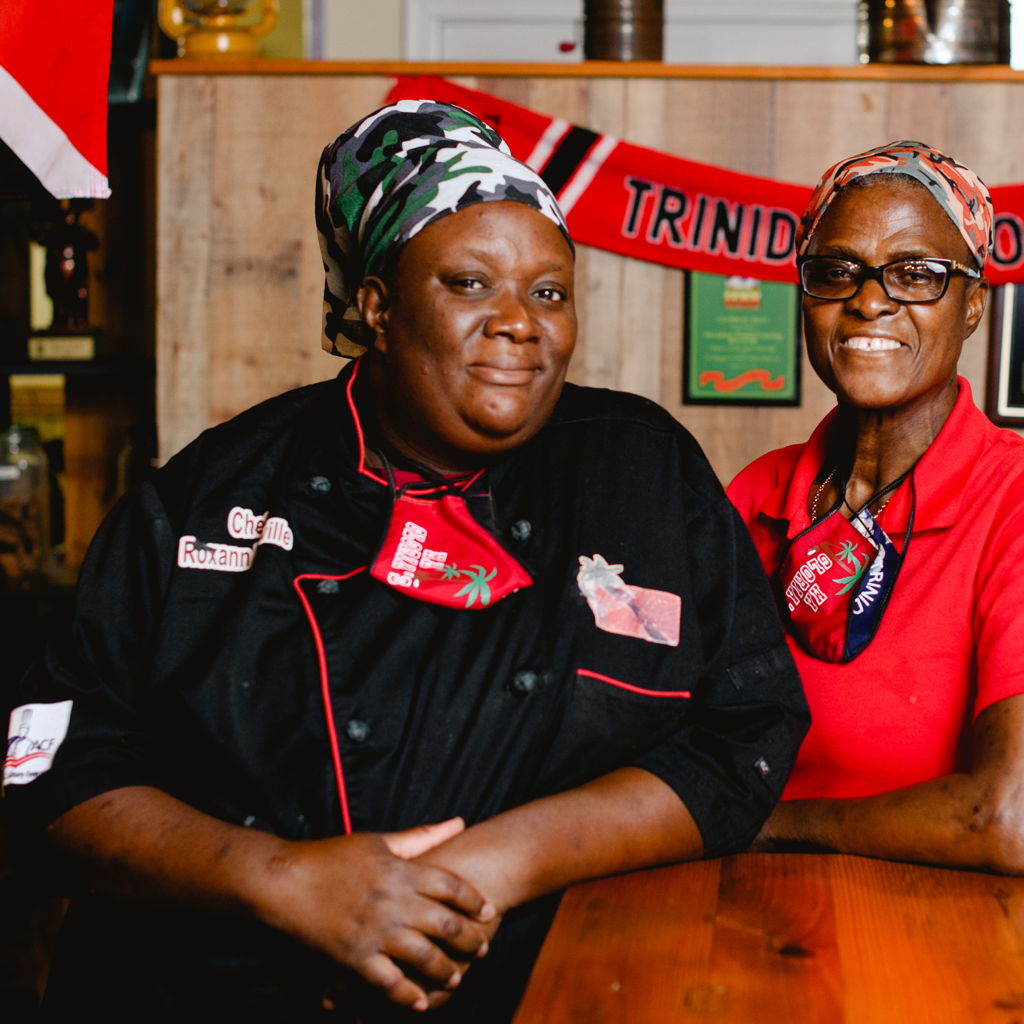 "The response has been great. I love when people come with an open mind and order different stuff and share together. Trinidad is a melting pot, so the cuisine is crazy."
And the menu reflects that, with everything from curry blue crabs with dumplings to jerk chicken or oxtail stew.
Melville doesn't just want customers to try her cuisine — she strives to make a connection with every guest that walks in.
"We want you to get to know us. We're cooking your food, so we want you to get us to know you too."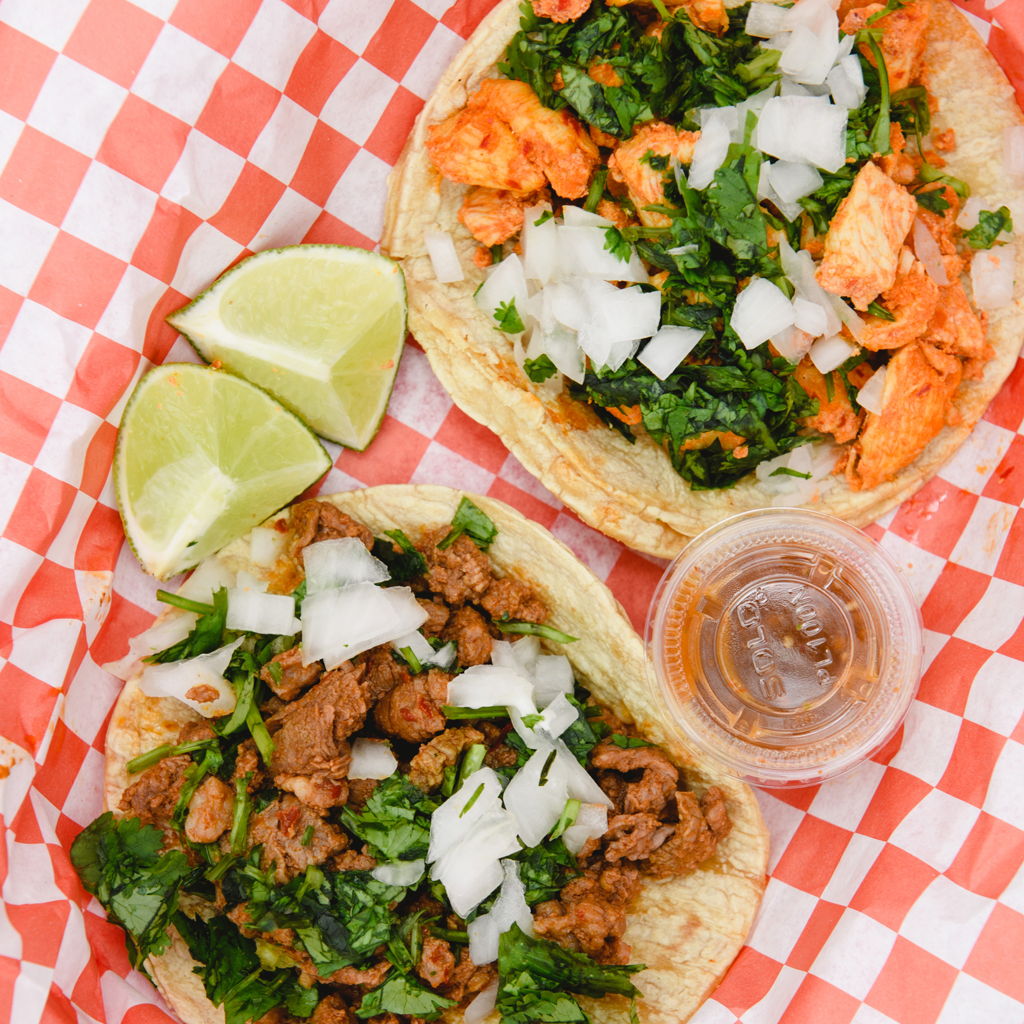 Brotherly love
Driving down bustling Dorchester Road, you might spot a bright red truck serving real-deal tacos in the parking lot of Low Country Harley-Davidson. That would be Chido Taco, which landed in Charleston two months ago after Mexican-born brothers Ramon and Jesus Llamas relocated to the Lowcountry from New York.
"Most of my life I've been working with food, so that's why I started this," said Ramon, who immigrated from La Piedad, Mexico when he was 14.
"My brother and I almost opened a restaurant, but COVID-19 came up, so we decided to open a trailer. Something that's small and something I can handle with all the things going on right now."
Despite having what he calls a "small" operation, Ramon and his brother are working 16-hour days, starting with meal prep in a North Charleston commissary kitchen at 5 a.m.
Chido Taco's menu is small — you'll find burritos, street tacos, tortas and quesadillas — but it's the ingredients that set this Mexican food truck apart.
"I have a small menu because I want to make sure that whatever I do is good," Ramon said. "All of our meat is special because nobody around on the food trucks has the marinades like we do, and we make our own chorizo and carnitas."
Ramon said the carnitas, a slow-cooked Mexican pork, are Chido Taco's specialty.
"In Mexico, most of the time carnitas are just for special occasions. We start with pork butt, tenderloin and a little of the shoulder. We cook it slowly on the fire for two or three hours, and we use some ingredients like we use in Mexico like Coca-Cola, which makes it juicy," he said.
Chido Taco relies on nearby regulars — it doesn't have a website or busy social media feeds. Despite the long days in the heat parked between Dorchester Road and Interstate 526, Chido Taco's first few months have been everything the brothers hoped for.
"I think for me, the food truck has been easier compared with a restaurant," Ramon said. "Once I opened the food truck, it was everything I expected. Everyday we're getting more busy."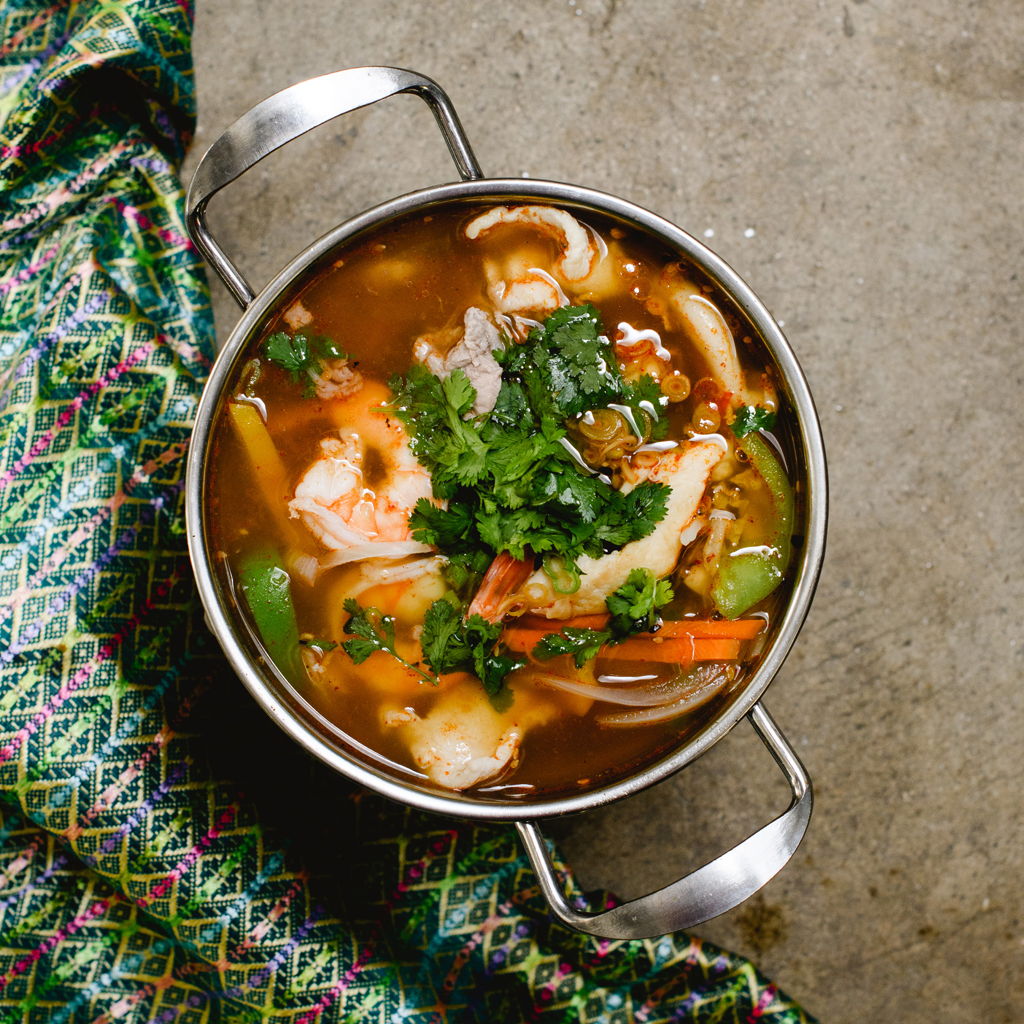 Rolling out of quarantine
Tee Somsnith's Laotian pop-up Sap-Lai started in a Charleston nail salon in 2018. Somsnith, who moved to the United States from Laos at age 7, would make egg rolls for her coworkers, later bringing in more of her family's Laotian dishes.
Months later, Somsnith left the salon, turning Sap-Lai into a full-time pop-up at local spots like Charles Towne Fermentory and Container Bar. The food was a hit, but Somsnith said she had trouble expressing the nuances of Laos' unique Southeast Asian cuisine.
"I know that Charleston is really booming with other cuisines, but a lot of people still don't know much about Laos," she said. "A lot of people still categorize us as just Thai food, but Laos has more of a savory side to it, while Thai has a lot of citrusy and sweet flavors. Explaining taste and flavor to people was kind of tough."
Somsnith said it's important that her pop-up is an authentic representation of Laos — she hopes her new food truck can help her reach more eaters in Charleston.
The pandemic halted some progress, but the extra time at home allowed Somsnith to finalize details with the truck, which hits the road in October.
"Right before the pandemic, we decided to get the truck, so that kind of gave me time to do that," said Somsnith. Until then, she would load a wok, steamer and fryer into the back of her Honda CR-V.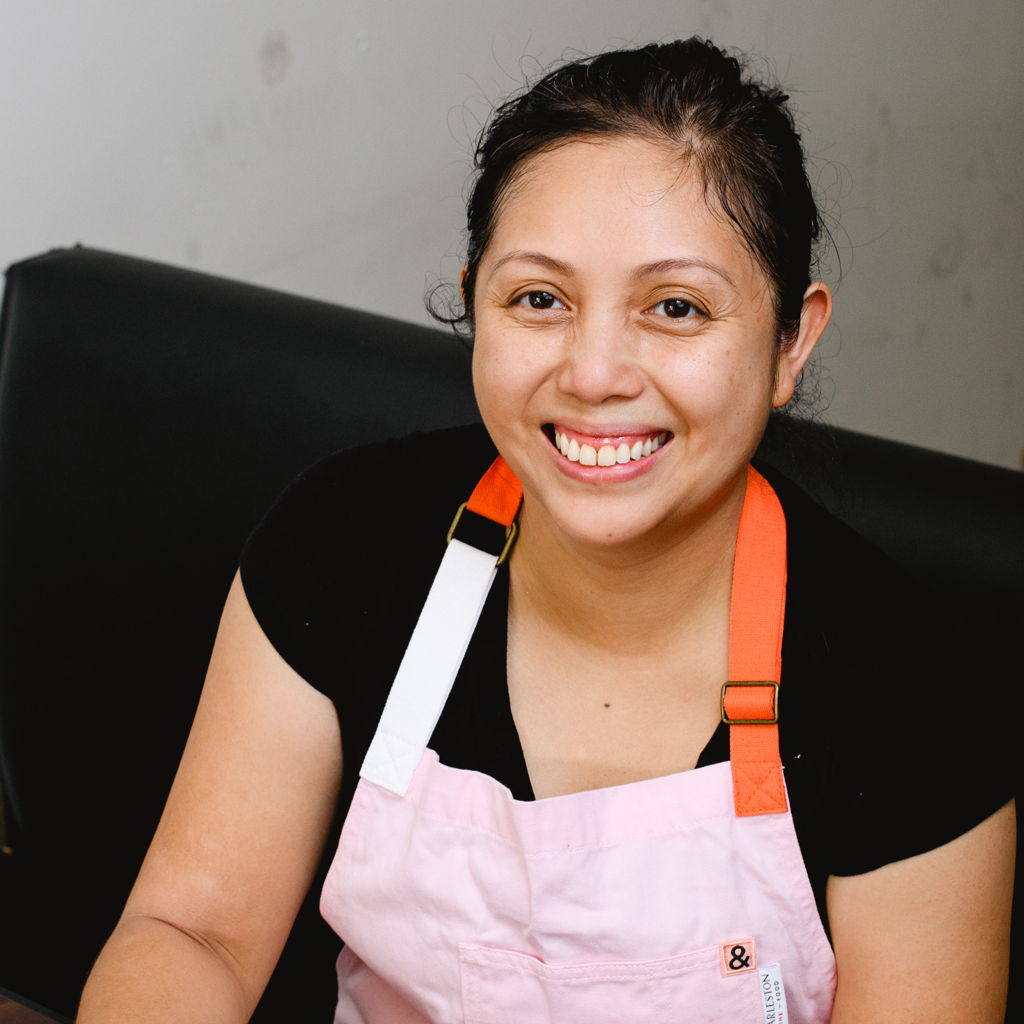 "I won't have to haul stuff back and forth, so we can focus more on the food prepping part. Having the truck will cut down on all that timing, and I'll have a place to keep the food."
The truck will allow her to add ramen and pho to compliment favorites like her coconut shrimp and handmade dumplings. She also plans to add laab, a staple Laotian dish of minced meat, herbs and ground rice. She hopes her authentic entrees will teach customers more about her family's cuisine.
"With the pandemic, I feel like people are trying to eat a little healthier," she said. "Maybe Charleston has opened up to trying new things. We all have one life, and you have to try different things."
The men and women behind these immigrant-owned restaurants aren't necessarily the names associated with Charleston cuisine, but the industry would not be the same without them. Somsnith is right — there's no better time than the present to explore the variety of food Charleston has to offer.