Kristin Graziano, the Charleston deputy who took on her former boss, will become the new sheriff of Charleston County, unseating longtime incumbent Sheriff Al Cannon. Graziano is the first woman elected sheriff in South Carolina history.
Cannon, a Republican, will leave office after 32 years, losing to his first-ever general election challenger. With over 215,000 ballots cast, Graziano, a Democrat, earned support from 51.6% of county voters to Cannon's 48.3%.
Graziano managed to pull out a victory as the area's Republican solicitor, Scarlett Wilson, cruised to reelection by nearly 30,000 votes. Wilson's district also includes portions of Berkeley County.
At a press conference Wednesday afternoon, Graziano said a transition team was already in place to ensure a smooth change in power.
"I'm honored to be the first new sheriff you guys have ever seen in the past 30 years," Graziano told media and supporters Wednesday.
"Yes, I'm the first female elected sheriff in the state of South Carolina, y'all. This isn't about me. This has never been about me," Graziano said. "I intend to take this agency to the next level."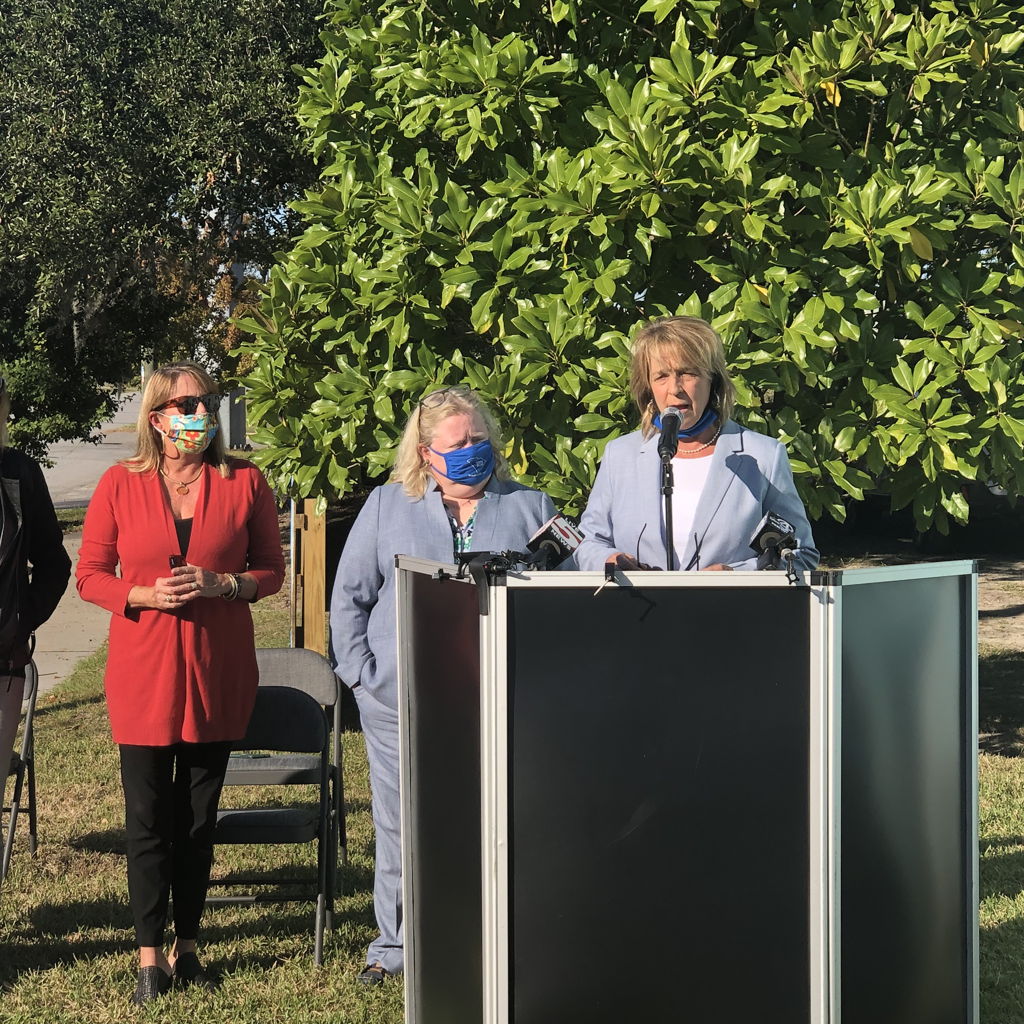 Both Cannon and Wilson were endorsed by former Charleston Mayor Joe Riley, a longtime leader within the statewide Democratic Party. Riley's endorsements came as criminal justice reform advocates pushed for large-scale changes in law enforcement. One reform group, the American Civil Liberties Union of South Carolina, invested heavily in issue-based contrast advertising targeted in the Charleston County race.
On the county police force since 2002, Graziano served in various capacities from anti-terrorism to marine patrol to school resource officer. Earlier this year, Cannon put her on leave just before she announced a challenge to become the county's top cop.
As police agencies nationwide face questions about racial disparities in law enforcement, Graziano told the City Paper, "We are our own worst enemies when it comes to admitting that we don't always get it right and thinking we know the answer to everything because we don't."
"I think it's an exciting time for law enforcement if you're willing to listen and be a part of the solution," she said.