Life Raft Treats founder Cynthia Wong is known for crafting delicious desserts that look exactly like savory dishes (see: "Not Fried Chicken"), but her riff on a Thanksgiving dinner plate might have been her best work yet.
The Instagram-perfect dessert platter sold out almost immediately, but Wong gave City Paper the scoop on what went into each component, while also hinting at upcoming holiday-themed treats and providing tips for ordering before Christmas.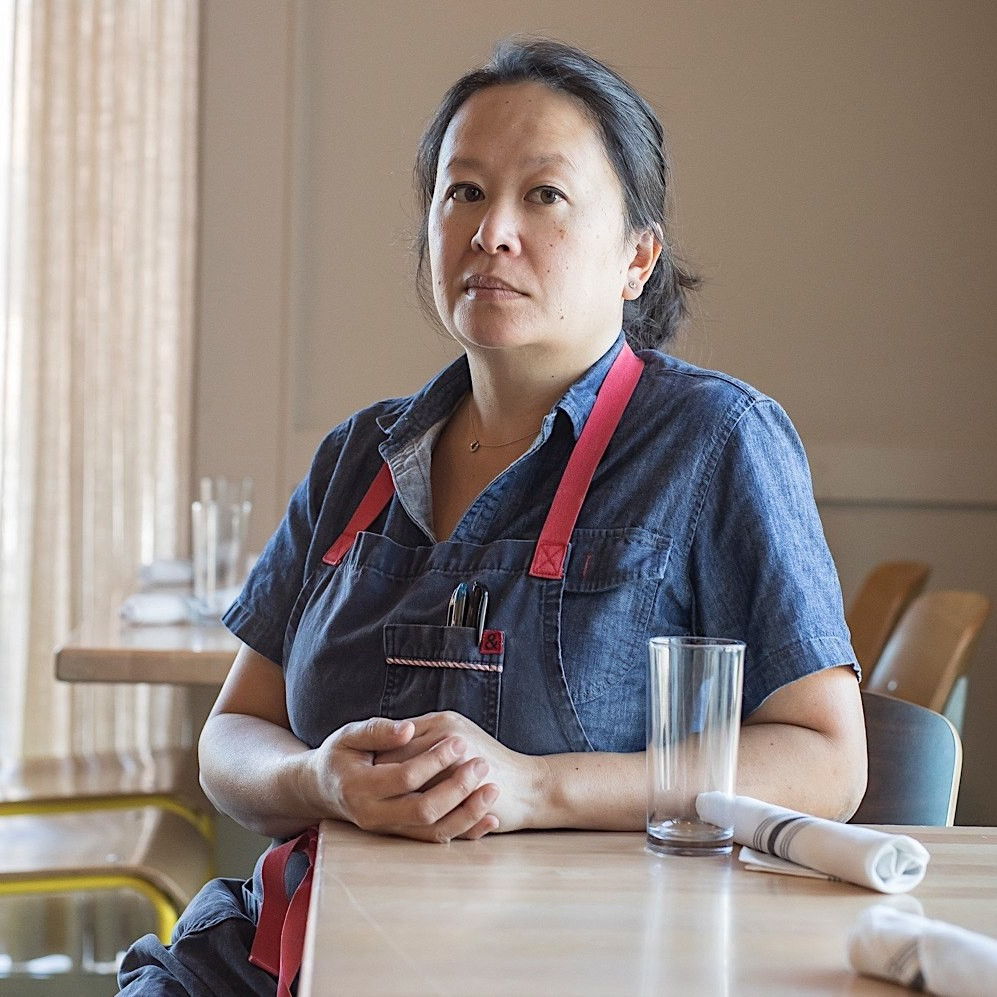 "The whole idea was to do a frozen TV Thanksgiving plate," said Wong, who sold out of the first batch of plates in just over an hour. The second round lasted just three minutes. "I was honestly surprised because we were kind of late to get it up there."
The plate featured two turkey cutlets, green bean casserole, mashed potatoes, stuffing and cranberry sauce, all in dessert form. The "cutlets" — a spin on Wong's renowned "Not Fried Chicken" — were made by coating butter pecan ice cream in a cornflake and caramelized white chocolate crust, and the stuffing combined a creme fraiche cake with marmalade made using grapefruit grown at Wong's house.
Perhaps the star of the show was the mashed potatoes, which truly look like creamy potatoes topped with gravy and butter. Wong's riff combined pumpkin cake, marshmallow ice cream, caramel "gravy" and a white chocolate pat of butter, the finishing touch to the ultimate optical illusion.
The six-time James Beard Award-nominated pastry chef hopes to make her upcoming holiday products available for more folks by selling them in batches. New holiday desserts will be posted on Life Raft Treats Instagram page when they are available — Wong said she's planning some 3D Christmas-themed shapes and will utilize edible gold leaf in her next batch of treats.
"We have some really awesome stuff in the works. We scaled up production, and we're going to give people more notice so there's plenty for everybody," said Wong, who suggested checking the website early in the morning over the next few weeks.
Wong makes all her Life Raft Treats at Salthouse Catering, but she said her three-person operation could expand to its own facility in 2021, a move that would come at a time when the trio is making more desserts than ever before.
"Not Fried Chicken" landed at Whole Foods in Mount Pleasant and West Ashley ahead of Thanksgiving, and out-of-towners can have it shipped by ordering through Goldbelly. You can also find Life Raft Treats locally at Storey Farms and Island Provisions or order online at liferafttreats.com.