Callie's Hot Little Biscuit founder Carrie Morey will teach a virtual biscuit-making class on Zoom, helping participants learn how to make the Charleston-based company's famed buttermilk biscuits in the comfort of their homes. Registered participants will receive two bags of biscuit mix — enough for 24 biscuits — and a set of biscuit cutters ahead of the class, which takes place at 4 p.m. EST on Thursday, Jan. 14.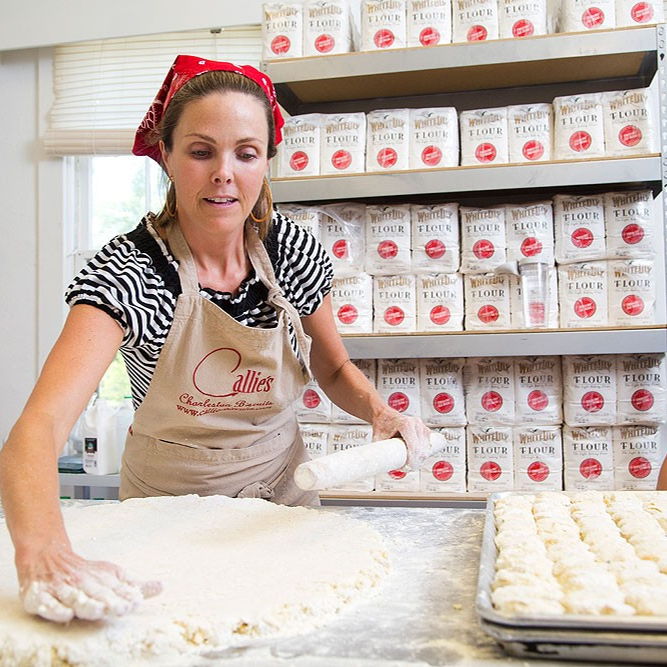 Class participants can choose between Callie's signature biscuits or opt for the gluten-free version, which hit stores in August. After signing up, a Zoom link will be sent within 24 hours, so all you need to do is snag the remaining ingredients (butter, cream cheese, buttermilk and heavy cream if making gluten-free) before Jan. 14.
As of now, this is the only virtual class on the calendar, but keep an eye out for more holiday-oriented virtual programming in 2021, a Callie's spokesperson said.
Class sign-ups will close on Jan. 7. For more information or to sign up for the class, visit calliesbiscuits.com.