A restaurant's age could well be counted in dog years to account for the tough slog in the relentless hospitality industry. By that measure, Husk is pushing 70 years old. It's an accomplishment that executive chef Travis Grimes and Neighborhood Dining Group president David Howard don't take lightly, given the effort it took to bring the farm-to-table concept to life in 2010 and the perseverance it took to keep the restaurant afloat in 2020.
Over the years, Husk has changed its menu 3,610 times and served over 1.5 million guests. The restaurant had over 12,000 visitors in the first two months after its opening, and seven employees have worked at Husk throughout its 10-year tenure.
From the restaurant's initial design and concept to the making of the renowned cheeseburger, we got the inside scoop on the last decade at Husk from Howard and Grimes, who have both been with the iconic Queen Street destination since day one on Nov. 8, 2010.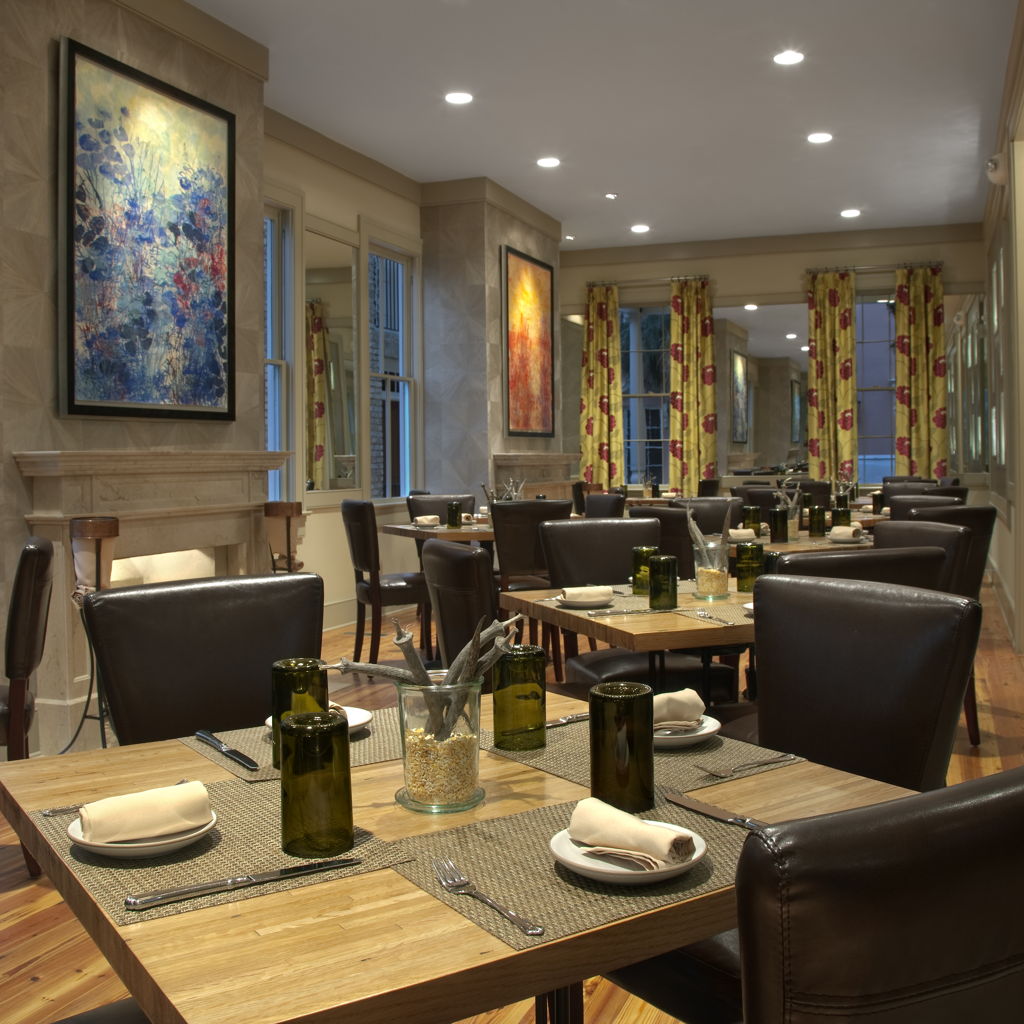 City Paper: What do you remember about the days prior to Husk's opening?
Travis Grimes: It really started when Sean (Brock) and I walked from McCrady's to an abandoned building, and he said, "We're going to build a restaurant here." We were going to do it as a New Orleans cajun-style restaurant called Sazerac, and the concept kind of evolved as we chatted.
David Howard: We traveled to New Orleans and went to a bunch of places with all this character. We went down there with one style of restaurant and interior design and came back with another style and design. We thought, "Why not open it up to the entire South?" We had two landmark restaurants next to us (82 Queen and Poogan's Porch), but they're more traditional. We wanted it to be energetic and engaging, not necessarily quiet and white tablecloth.
CP: So you landed on Husk, a Southern restaurant highlighting Lowcountry foodways and regional produce. How did you want the restaurant's design to play off the cuisine?
DH: The building design came about because traditional Southern restaurants can be smaller, boxed rooms, and we decided we wanted a cleaner slate. We took a complicated house that was in disrepair, and the first challenge was putting a commercial kitchen in an old home and making it a little more modern. The bar (located in the building next door) was just an amazing old building that had been derelict for years, so to take that space we had to build a structure so that we could even enter the building.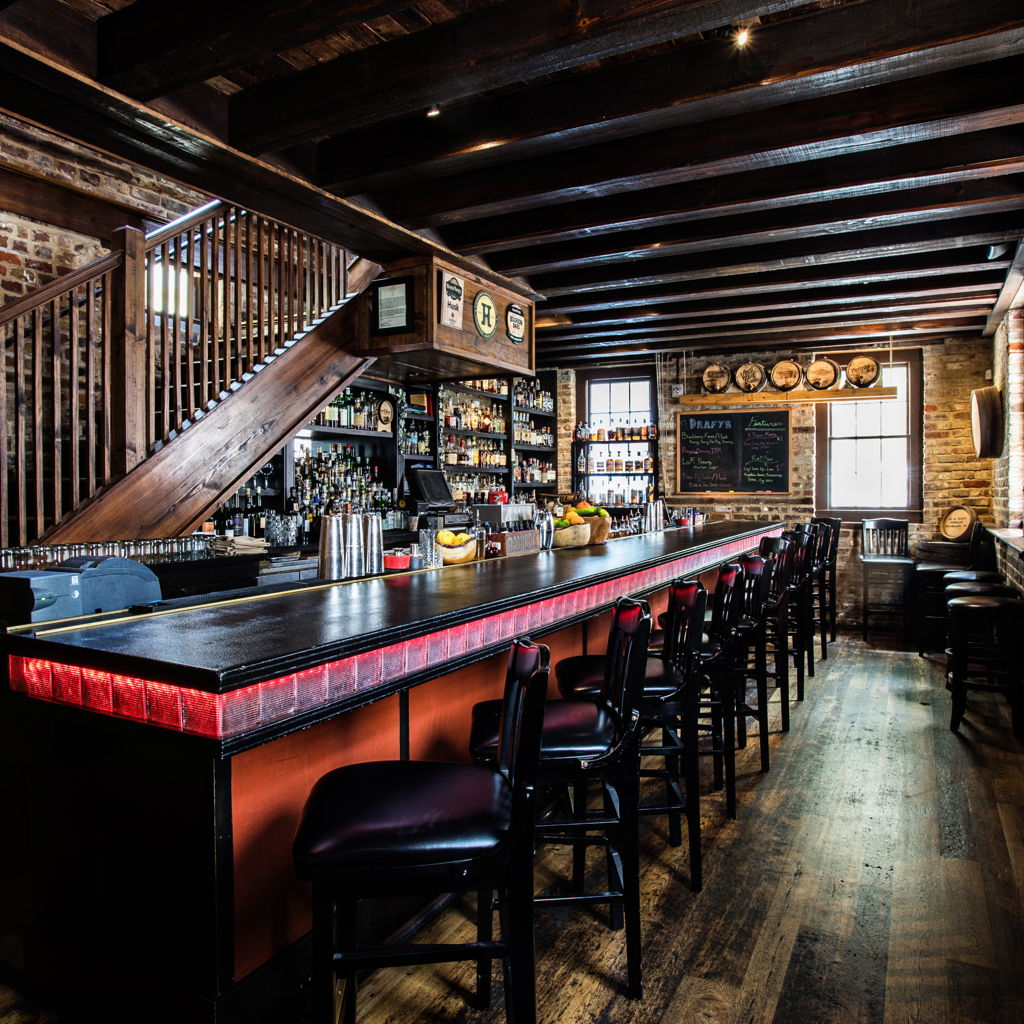 CP: The Husk cheeseburger and pig ear lettuce wraps are two iconic dishes. What went into creating them?
TG: The very first time we were making the burgers we make here now we did it for an employee party at McCrady's. We created the most delicious burger we could make. We were making it for ourselves — stripped down, no fancy frills. With a couple of slight tweaks, that's the burger we serve today.
Pig ears were just something that Sean was really excited about — just getting people to eat pig ears. We decided to fry them and make them crispy, and originally we just sent them out as a snack. The actual lettuce wrap itself was something that I freestyled when a buddy came and sat at the bar who had previously worked with David Chang at Momofuku Ssam Bar. I decided to send out some ssams (traditional Korean bites featuring meat wrapped in a leafy vegetable), and a couple evolutions later it was on the menu and everyone was eating them.
CP: What was it like working side by side with James Beard Award-winning chef Sean Brock?
TG: Working with him was a great honor. His passion, energy and philosophy formed the core of what my skill set and philosophy are today. To say that he had a significant impact on my professional development would be an understatement for sure. As his philosophy and beliefs were developing, he was sharing that with me and since his departure, I just don't get to see him very often.
CP: What's been the key to Husk's staying power and name recognition?
DH: Our focus has been sourcing new items when they are presented and keeping the team engaged and the story ongoing. We've been remarkably blessed with the demand for our restaurant. We are just as committed today to our philosophy as we were on day one. (Grimes) has been cooking all the food from day one, and he's an extraordinarily intense and passionate chef and is constantly exploring new flavors.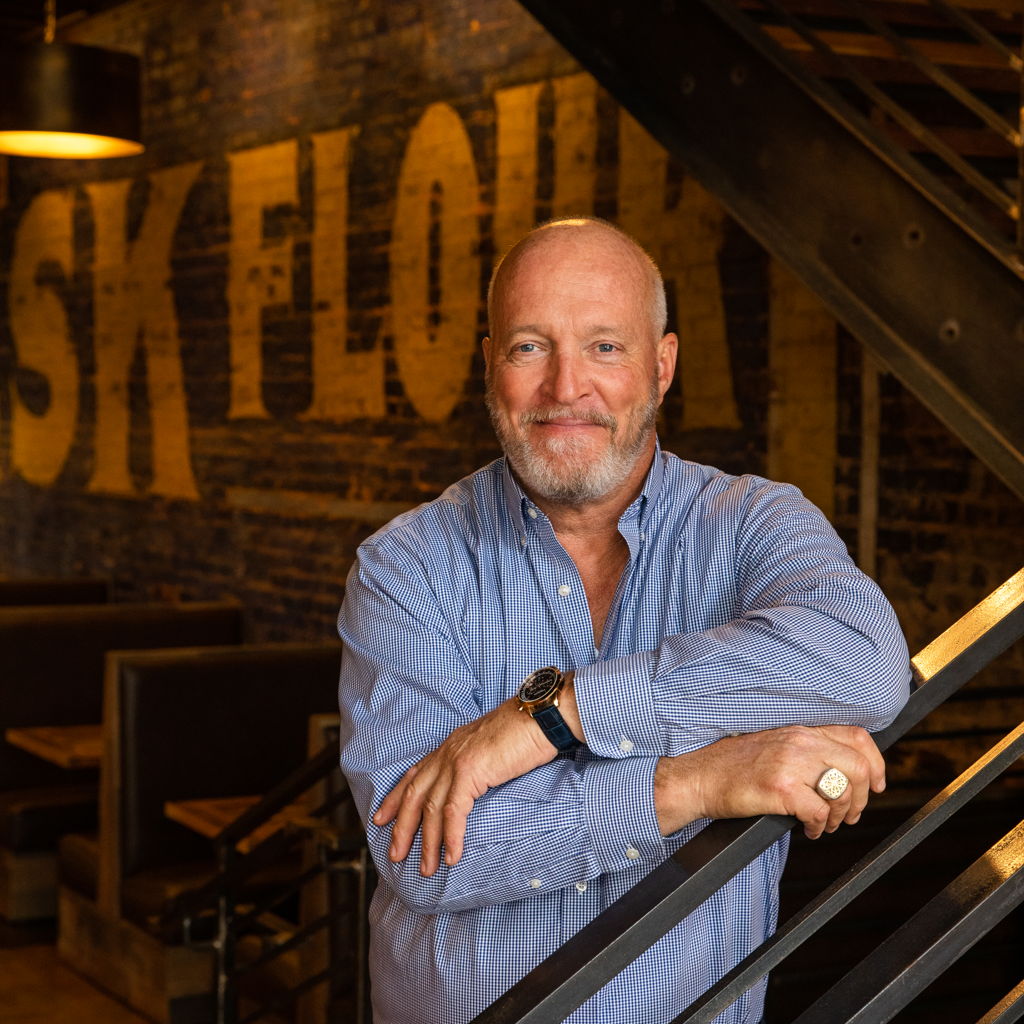 CP: What's changed in the food and beverage industry since Husk opened in 2010?
DH: A lot has happened in the last 10 years, in Charleston and the restaurant scene. We are very proud of Husk, our team and our contributions to the Charleston culinary scene. We believe that we've enhanced the culinary scene and have worked hard to garner a lot of national and international recognition which helps the city of Charleston. We're one of many great restaurants in the city, and as a group I think we've done a terrific job.
TG: I think the biggest thing is just the growth of local agriculture, the farm scene becoming younger and more willing to experiment with planting different things. (Local farmers) became comfortable planting different produce once they realized there was a market for it. When we started, you had to contact 15 different farmers and track down produce, and the advancements in farming and the desire for more restaurants to serve local produce has offered the most significant change in how we create our cuisine.
CP: 2020 has been a trying year for restaurants and industry workers. How do you keep moving forward during an uncertain time?
DH: Restaurants and restaurant staffs are fighting for their very survival, and they need help. We're appreciative for the guests that continue to support us, and we need to stay strong as a group. Everybody is in survival mode. We have potential mandated closure hanging over us on a daily basis, and everyday we're hanging by a limb to see if we'll be closing. Not everybody likes us enforcing those guidelines, and that creates daily challenges, but safety of the staff and guests is critical.