The South Carolina Arts Commission (SCAC) is accepting applications through March 19 to assist the governor's office in its search for a new poet laureate.
"The poet laureate's role as artistic and cultural ambassador, representing both the voice and even the conscience of the state, provides a unique opportunity and platform to inspire and unite all South Carolinians," SCAC executive director David Platts said in a press release.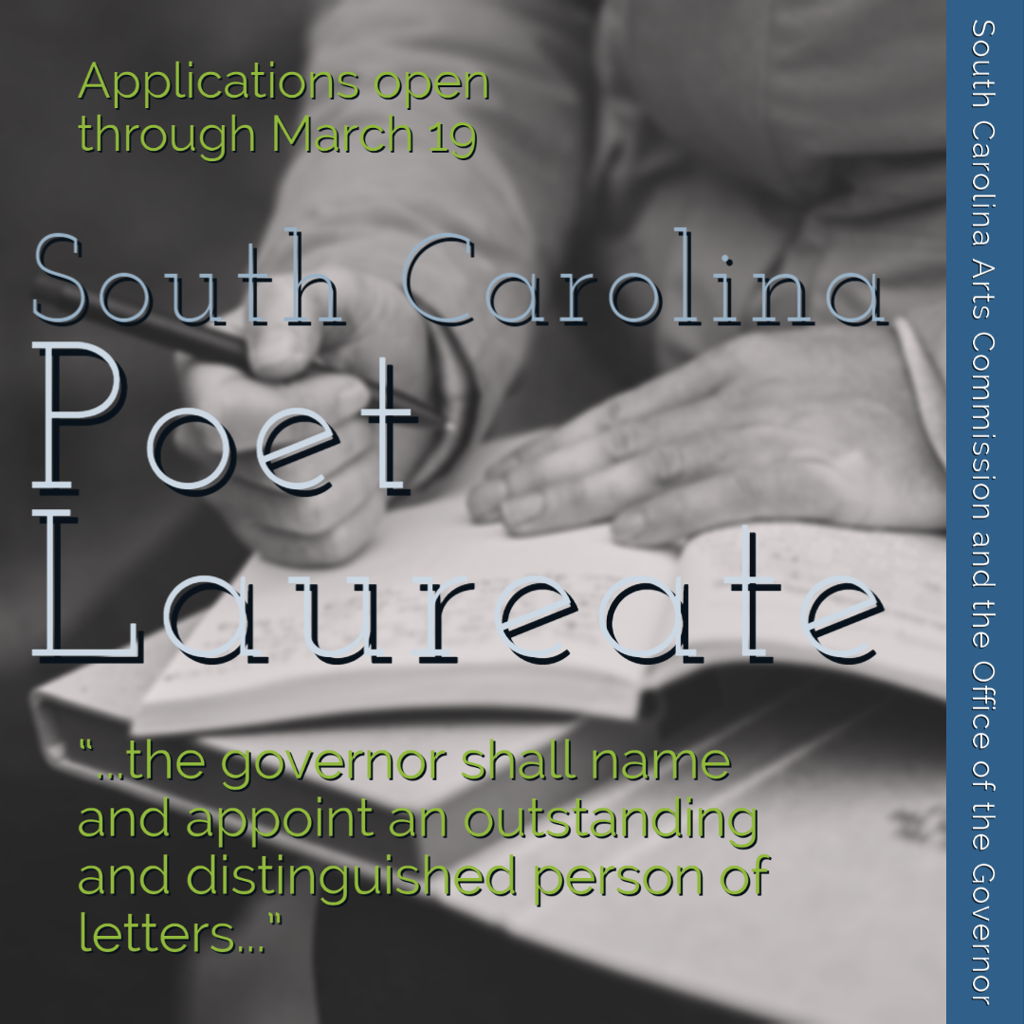 The SCAC will recommend poet laureate candidates to Governor Henry McMaster after reviewing the applications. McMaster will then choose who gets the title. The new poet laureate will serve a four-year term and will be up for re-appointment only once.
This announcement follows the departure of Marjory Wentworth in October after her 17-year tenure as poet laureate.
Wentworth left the job in the hopes of getting new blood in the position, she told the City Paper. On her way out, she also suggested the title needed to be revamped. "It's something that needs to be supported through the Governor's Office," she said, adding at the time that Sanford was the last state leader to bolster a poet laureate.
To apply to be the state's next poet laureate, head over to the S.C. Arts Commission's website.