Harbinger and Harken Cafe owners Cameron Neal and Greer Gilchrist, along with Meeting Green owners Kendal Leonard and Sam Metzger want to turn a 92-year-old building at the corner of Ashley Avenue and Wentworth Street into a cafe and garden shop, inspired by concepts found in the United Kingdom.
But, they will first need the city's approval, along with the support of Harleston Village neighbors, before they can transform the property into Haven, a counter-service cafe and shop featuring "plants, fresh cut flowers, herbs and related botanical goods."
The building at 80 Ashley Ave. has sat vacant for decades, and Neal said the building's history is part of the inspiration for the proposed preservation and reuse.
"The earliest record we have is 1915 when it was a grocery store, and then the next transition was 1929 which was when they built the brick-and-mortar you see now, and it was a service station," Neal told the City Paper Thursday. "It's really interesting to see how touching this building is on people's lives, and we have had an overwhelming support to have it utilized for the neighborhood."
The building's current "abandoned" status has converted it to a residential property — this happens when a building sits vacant for more than three years, Neal said. Neal, Gilchrist and a small group of developers who are also participating in the property's purchase are asking the city to approve a "use variance" that would allow them to begin renovations and eventually open Haven.
"The biggest thing that people are not understanding is we're not going for a rezoning," said Neal, explaining that the use variance would mean that, if the property were to change hands, the new owners "would have to meet all of the constraints that we propose."
"The fear of the unknown is a serious thing, and we built the website to have a platform that gives people the facts," she said. The group is referring people curious about the project to havenonashley.com.
In order to be "good stewards of this property" and respectful of the Harleston Village neighborhood, Haven would have several constraints, including limited hours and outdoor capacity. The group has also committed to increasing walls lining the cafe and adding an air scrubber that would eliminate the smell of baked goods coming out of the oven.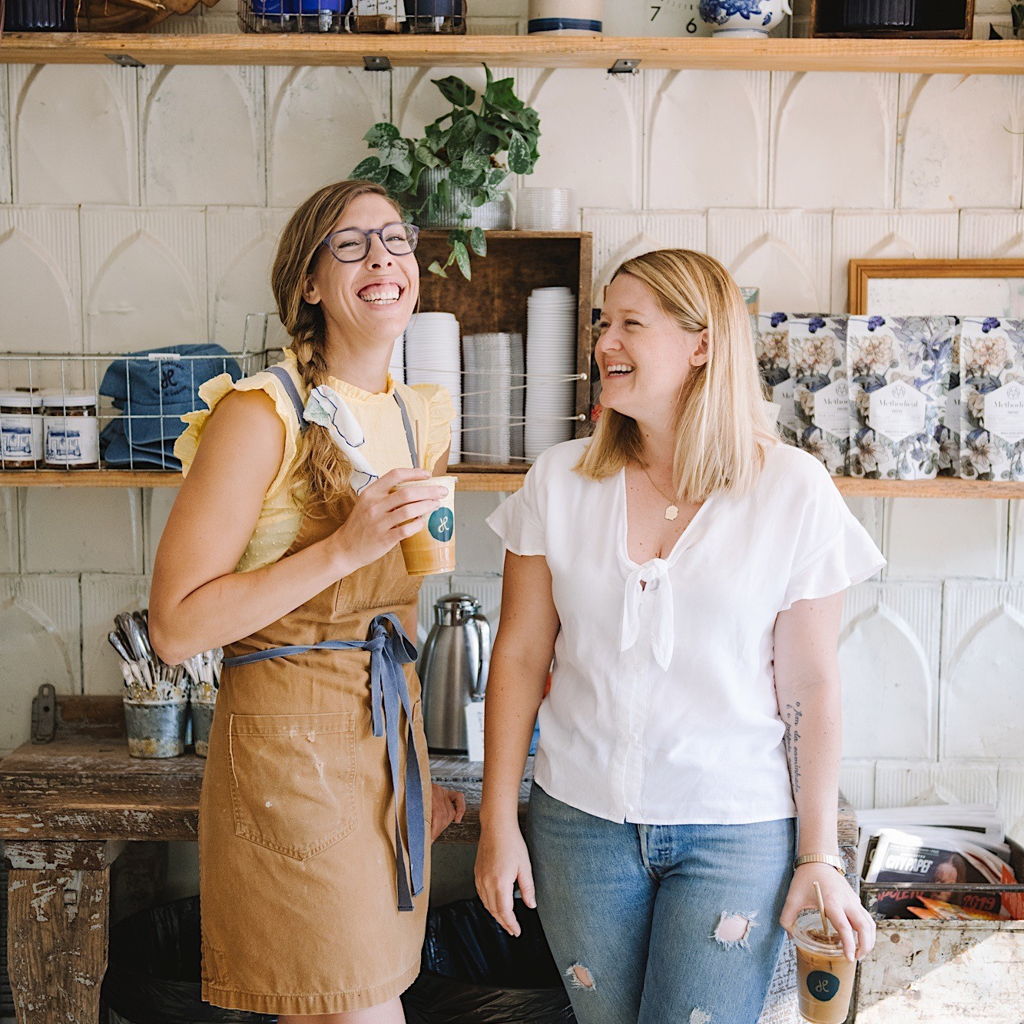 The group has been talking with Charleston zoning administrator Lee Batchelder, along with the Historic Charleston Foundation and the Preservation Society, which have "guided us with what they think would be an appropriate intensity" for the property, Neal said. Batchelder did not immediately respond to the City Paper's request for comment.
"They came to us pretty early on, so we've been talking for over a month now," said Preservation Society executive director Kristopher King. "We were really intrigued by what they were talking about and are supportive of a commercial use of the property. Obviously it's a fantastic operator, and I think that's got everyone excited."
These talks have led Neal, Gilchrist, Leonard and Metzger to make some recent concessions to address concerns of some neighbors close-by. Haven will open daily at 7:30 a.m. instead of 7 a.m. — Second State Coffee, located nearby, opens at 7 a.m. — and it will close at 6:30 p.m. daily. (The group previously applied to stay open until 9:30 p.m. Thursday-Saturday on select weekends.) They also recently reduced outdoor seating capacity from 36 to 25 seats, Neal said.
"There's a lot of people on both sides of this, so we're really in the mode of listening. We're just really hopeful that the two sides can continue the conversation. What we've tried to advise is how important it is to engage with the community before it goes to the zoning board," said King, recognizing the group's efforts to gather neighborhood input. "It's really important to make sure that the details are carefully planned out."
Renovations, which Neal said would likely be complete by spring or summer 2022, would include "replacing impervious surfaces with noise-reducing and drainage-friendly materials" and planting several new trees along Ashley Avenue and Wentworth Street.
The project is moving forward, but final proposal details have not been finalized. Neal feels good about where it stands, and Haven's ability to positively impact the Harleston Village community.
"We have to be able to get a viable business model in that space to justify how much it will cost to preserve it," she said. "I think we still have a viable business, and I think it's going to be wonderful."
Neal, Gilchrist, Leonard and Metzger are asking Harleston Village residents who support the project to reach out to neighborhood association president Scott Anthony. The Haven group is asking supporters to sign the petition to preserve the property on its website.
For more information on Haven, visit havenonashley.com.