Sarah's Dumps owners Sarah and Nathan Williams-Scalise haven't brought back pop-ups just yet due to the pandemic, but they're giving Charleston-area dumpling lovers the chance to make their very own Sarah's Dumps at home with new do-it-yourself kits. Now available online, each kit — which makes 45 traditional dumplings — comes with one package of wrappers (vegan), pre-measured and chopped ingredients, two pairs of stainless steel Korean chopsticks and access to a page with instructions.
Sarah taught virtual dumpling-making classes in April 2020 at the onset of the pandemic, later transitioning to an online business model where she and Nathan delivered 30-packs of frozen dumplings all over Charleston.
"It's like we're playing this dump video game and every time we get an order, a social media tag, an email of gratitude or launch a collaboration, it gives us an extra life," said Sarah, who estimated that she and Nathan hand-make 1,600 dumplings each week. "It floats us through the 12-hour days, the inevitable bickering that life-partners-turned-business-partners have, and the mental villains we face every day."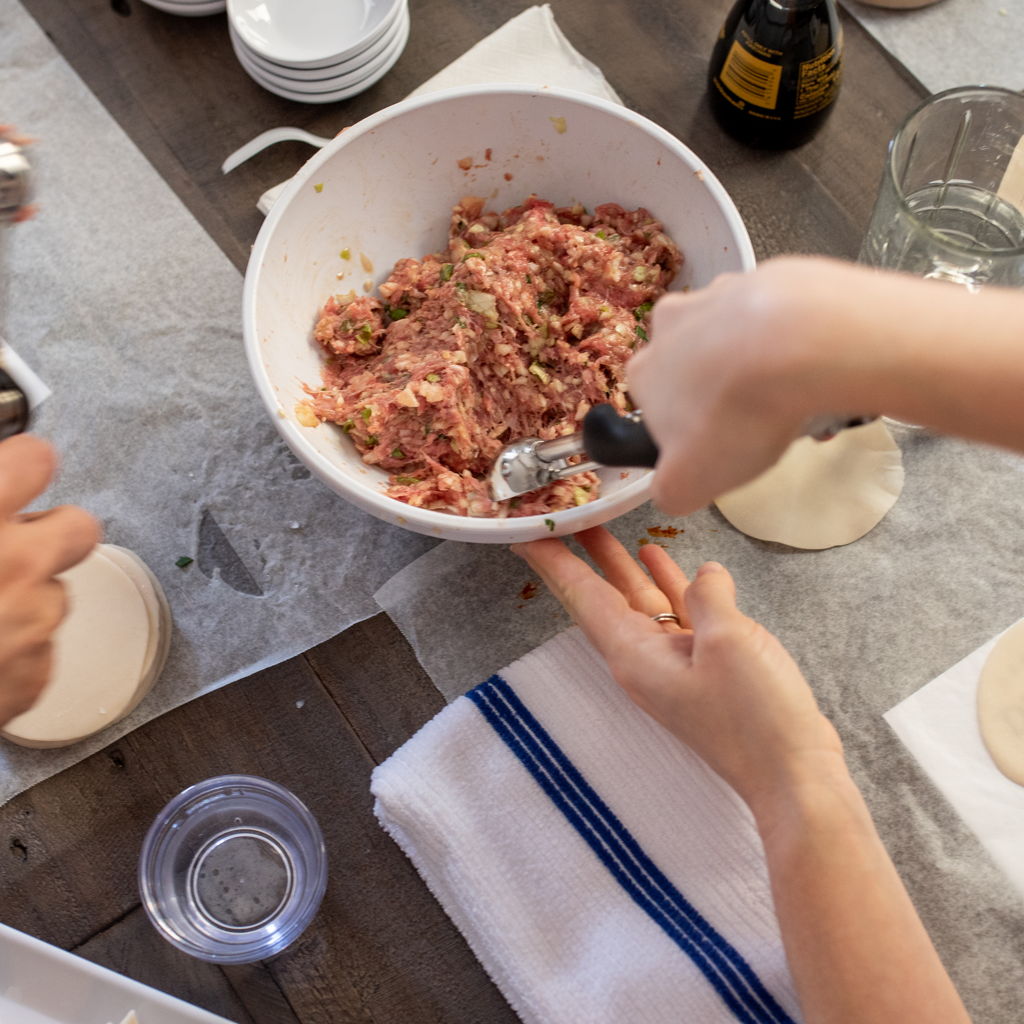 The couple hopes to soon bring back in-person classes and pop-ups at local breweries, she said. Until then, the kits give locals a fun and delicious at-home activity.
"The first round is our traditional pork and beef dumps, but if it goes smoothly, maybe we can offer collaborative kits," Sarah said. "Kits are contactless stoop dropped to people's homes on the same schedule as our frozen dumps."
Those who purchase a kit will receive an email with a link and password to a page with cooking instructions, side recommendations and more.
Sarah's frozen dumplings are available in 30-packs of three different variations — traditional, vegan and buffalo chicken "dumpwing." You can also find Sarah's Dumps at Veggie Bin and on the menu at Binky's Seaside Oyster & Liquor Bar and Charleston Beer Works.
Place your order at sarahsdumps.com.