Workshop, Charleston's exploratory food court featuring a rotating cast of up-and-coming chefs and restaurateurs, will permanently close this spring, owner Michael Shemtov told the City Paper Monday. The 10,000-square-foot space will most likely "have another life as a restaurant," but specific plans for the property, owned by Raven Cliff Co., have not yet been announced.
Workshop's six current tenants — Sino Tacos, Ma'am Saab, South Philly Steaks, Blazing Star Cafe, Saha Jordan and Sushi-Wa Izakaya — will continue serving customers throughout the spring, and Sushi-Wa will stick around in the outside "cube" at the Pacific Box & Crate development until it finds a new space, Shemtov said. Workshop has not yet released a firm closing date.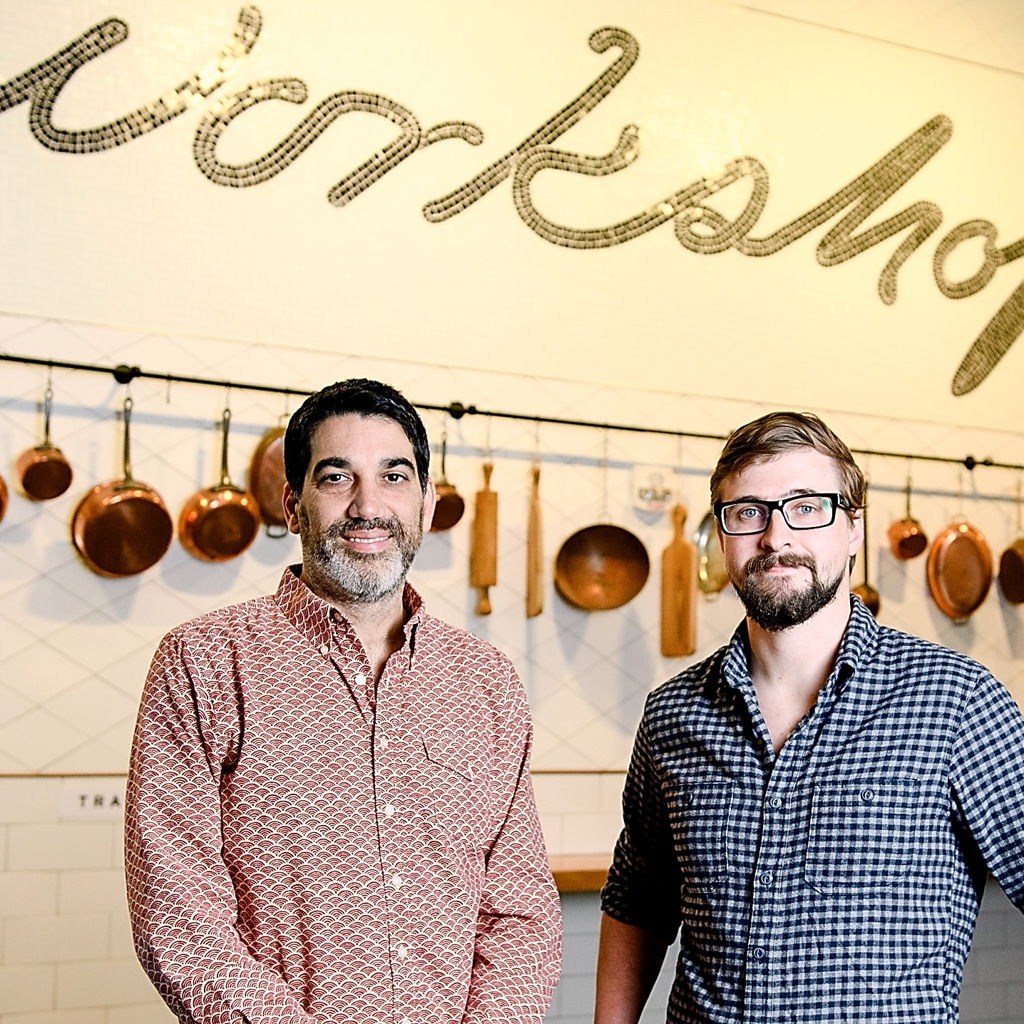 Workshop opened in May 2017 with six tenants. The restaurant incubator struggled for the first year and a half, but according to Shemtov, whose restaurant portfolio includes The Daily and Butcher & Bee, it became a local mainstay by 2019. Despite its popularity, however, Workshop has never turned a profit.
The pandemic further strained the business, but financial struggles are not the only reason for Workshop's closure, Shemtov said.
"In large part it's a financial decision, but it's also just a realization of the difficulties of that concept," said Shemtov, citing the increasing popularity of pop-ups at breweries and other local establishments as one reason Workshop management often struggled to find new tenants. "I knew that it would be challenging in Charleston, and it's hard for us to run it without having full control over there. Everything is in the vein of suggestions."
Workshop has featured just over 30 different concepts in the last four years, 10 of which are expected to have their own restaurants by the end of this year. Shemtov noted the success of current and past tenants, specifically mentioning Little Miss Ha and Ma'am Saab as two of the concepts he's most proud to call Workshop graduates.
"We always knew the main benefit would be for the community to have this diversity of options, and for these entrepreneurs to have a chance to have a low-risk way to get into the restaurant business," he said. "Neither one of those women had professional experience, and they would likely not have gone out and opened a restaurant. I feel very proud of them."
Sushi-Wa Izakaya will remain at Workshop for "up to a year," Shemtov said, and plans for the King Street extension compound have not yet been finalized.
"My understanding is that it will have another life as a restaurant, and it will be a single operator," he said. "People will be no stranger to what comes in there after if they've been following along. I think the community will still have that space to enjoy."
Current and past Workshop tenants shared their reactions to the incubator's permanent closure with the City Paper on Tuesday.
Kevin Regan, Merrow's Garden: "It's definitely upsetting to hear Workshop is closing. I really enjoyed my time there. It was a great place to make lots of lasting friendships and connections in the industry. One of my biggest takeaways was that one of the main goals of Workshop was to help others in the industry get a start or a leg up. Not a lot people are willing to put forth the time, effort and money to help others get a start. Everyone behind Workshop was always willing to help, and I absolutely appreciated working with the Workshop team."
Maryam Ghaznavi and Raheel Gauba, Ma'am Saab: "Workshop has been everything for us. We wouldn't have graduated to a brick-and-mortar without the experience, support and success we received at Workshop. It's an institution unlike anything else in Charleston. It's unfortunate that this has to end — what we'll miss most is the mentorship and the camaraderie that gave us wings to take our little dream to new heights. With all that said, it's not over yet … We've still got another 100 days to go. As Ma'am Saab is looking ahead to opening its doors at 251 Meeting St. early spring, this vast courtyard at The Workshop still welcomes you with an amazing outdoor bar as do the other concepts within."
Nikko Cagalanan, Mansueta's: "It's hard to digest this sad news because (Workshop) used to be my second home being (there) seven days a week. That said, Workshop taught me to work harder and smarter, and I met so many amazing people that care about the food they're trying to represent."
Tomas Prado, Spanglish: "Our time at Workshop was good, and everything we intended to take from that experience was achieved. We originally fell in love with the incubator kitchen concept, and that's what intrigued us in becoming part of Workshop. During our time there, we tested our concept and saw how Charleston embraced our food. We made great friendships with other vendors and customers as well."